Imagine a classroom where students and teachers can work together seamlessly from anywhere in the world. Well, it's no longer a dream when you have an online collaborative platform at hand. A platform students from all over the globe can join to have fun and learn together. This is what LiveBoard offers teachers and students alike. With its easy-to-use interface and collaborative features, LiveBoard makes it easy for teachers to reduce their workload, connect with their students and help them understand new concepts.
So, how can you use LiveBoard to improve learning in the classroom? Here are five ways you never thought were possible!
5 Creative Ways to Use LiveBoard
Originally designed for remote teaching, LiveBoard has grown into more than just a simple digital board for math teachers. Today, the platform has unique tools and features that help educators elevate classroom management and boost student engagement. Coming at a reasonable price, LiveBoard is a real treasure trove for teachers looking for creative and innovative tools to make their lessons more engaging. This article uncovers the most creative and sometimes even unexpected ways teachers can incorporate LiveBoard into their online lessons.
#1 Use LiveBoard for Virtual Team Building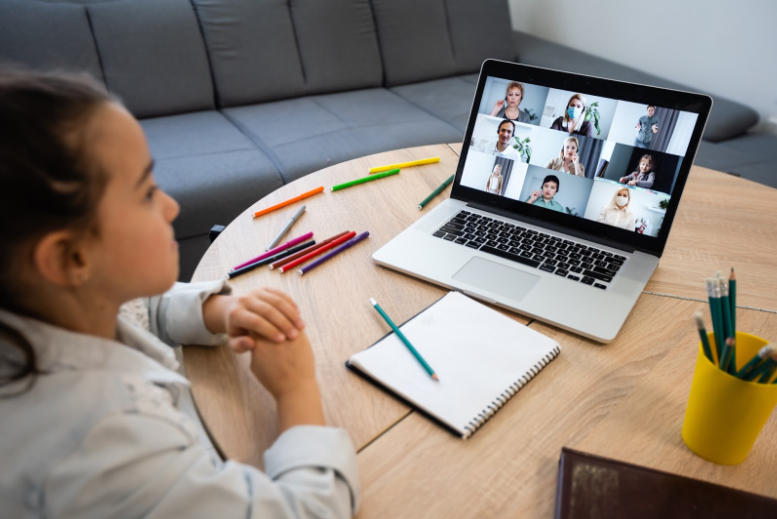 Finding ways to keep students engaged and connected throughout online lessons can be challenging. Teachers must be highly creative to think of ways to keep the team spirit alive and students willing to network and work together to solve problems.
LiveBoard has all the tools teachers and course creators need to bring their ideas to life. From multi-user boards to interactive quizzes, an infinite canvas and STEM-specific tools, teachers can give their imagination free reign with a complete range of tools.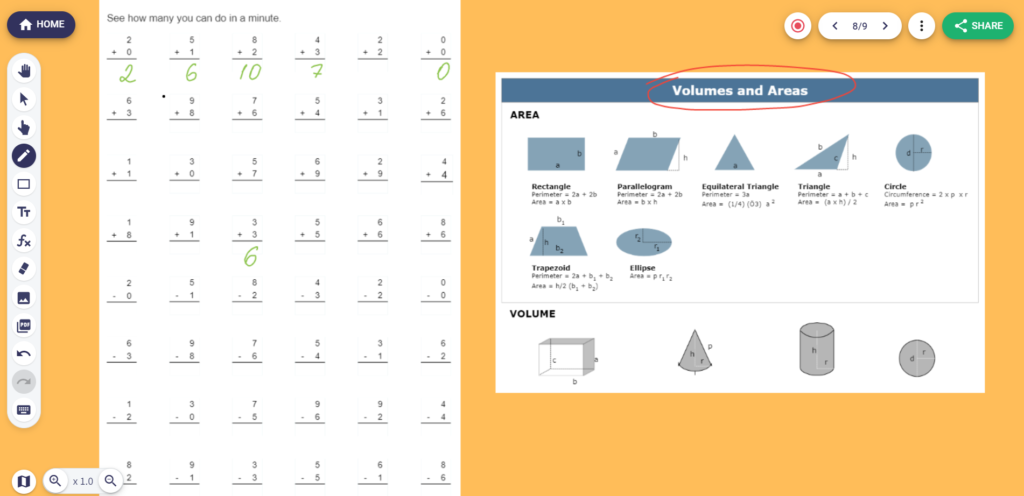 #2 Use LiveBoard to Encourage Art and Creativity in Classroom
Creativity is an inseparable part of the learning process. Thinking outside the box allows us to find new ways to solve problems and develop new skills. Coming up with unique solutions during lessons will engage students and teach them how to be resourceful.
LiveBoard is a great way to encourage creativity and art in the classroom, as the online whiteboard provides an infinite canvas perfect for drawing, painting, and visualizing.
Teachers can use the built-in shapes and lines tool or the freehand drawing feature to create anything they want on the board. The process can be even more fun if you use a digital pen and invite students to join you in the creative process!
LiveBoard allows its users to upload PDF files and images in various formats from their devices, which can be used as a starting point for a new project or lesson. Teach a class how to create digital or traditional art and turn the process into a collaborative activity.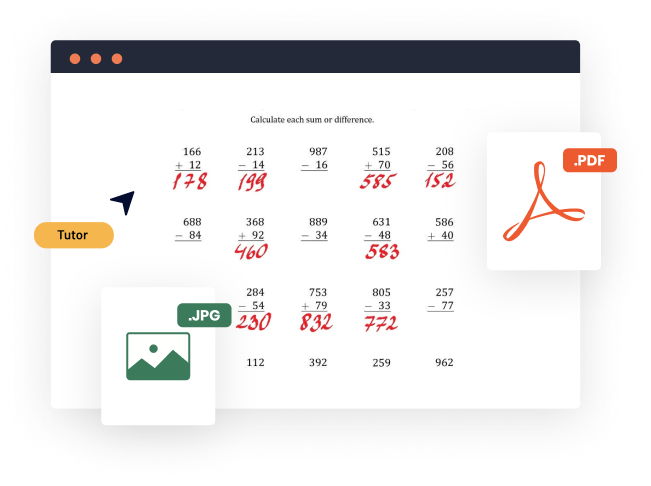 For example, you can upload a landscape photo and ask students to draw or paint over it using different colors. This will help them understand the color wheel and improve their sense of colors, shades, and tones.
#3 Use LiveBoard to Improve Visual Communication Skills
Visual aids are a great way to make a presentation more engaging and help students understand new concepts. LiveBoard's wide range of features allows users to create beautiful visuals to support the lesson and explain complicated topics. Built-in tools like charts, graphs, images, and shapes can be used to create informative diagrams, mind maps, and schematics.
In addition, the whiteboard can be used to create step-by-step instructions with arrows and text boxes or to turn boring lectures into exciting stories using images and colors.
LiveBoard's drawing tools can be used to improve students' visual communication skills. For example, ask your students to draw a picture of what they have learned during the lesson or design an infographic to present the new material. This creative activity will help them process the information better, develop creative thinking, and master drawing skills.
#4 Use LiveBoard for Concept Mapping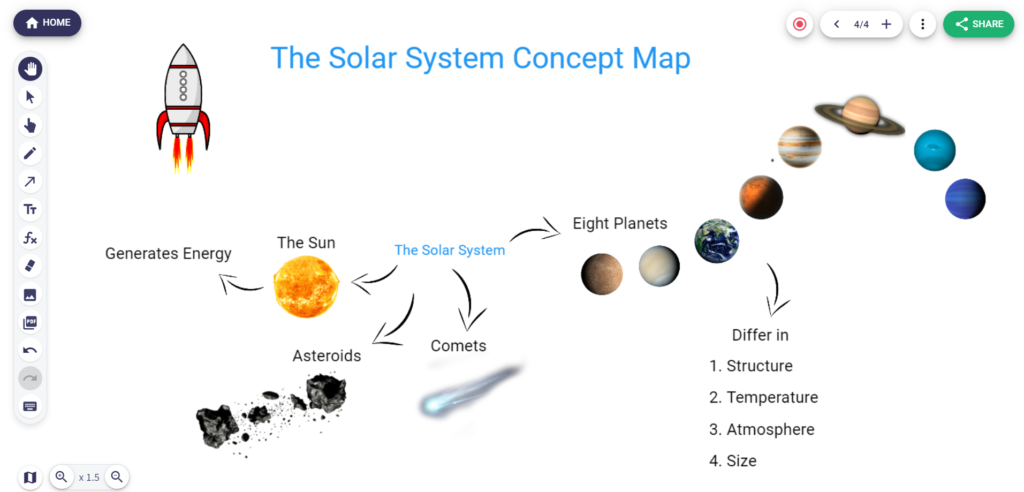 Creating visual connections between concepts is a great way to improve students' understanding of the material and help them see the big picture. Visualizing ideas and the relationships between them is a strategy formerly referred to as "cognitive maps" or "mental maps."
Concept mapping is often used to brainstorm, organize thoughts, and prepare for exams. Creating a concept map implies identifying and linking the main ideas with lines and arrows. This way, students can see how different concepts are interconnected and identify their relationships.
Concept mapping is a great way to activate existing knowledge, organize new information, and improve problem-solving skills.
LiveBoard's infinite canvas and wide range of features create a perfect tool for concept mapping. The user-friendly interface and intuitive design will make the process easy and fun. Here's your more comprehensive guide to creating perfect concept maps with LiveBoard!
#5 Use LiveBoard to Make Math Fun
Who said math has to be boring? LiveBoard's wide range of features can be used to make math more engaging and fun.
The built-in graph editor by Desmos allows users to create beautiful visuals and explore various mathematical functions. The tool can be used to teach a variety of concepts such as equations, inequalities, graphing, and more. Check the detailed how-to tutorial below:
What's more, LiveBoard's digital whiteboard can be used to solve math problems more interactively. The process can be great fun if you involve the whole class and solve problems together.
For example, you can create an interactive quiz on the go to test your students' knowledge or ask them to solve problems and show the process on the digital whiteboard. LiveBoard offers virtual yet real-time collaboration and makes it easy for students to work together as a team.
There are endless possibilities when it comes to using LiveBoard for math education. The key is to be creative and use the features that best suit your needs.
The Bottom Line
LiveBoard is an amazing tool that can be used in a variety of ways to improve classroom learning. Using LiveBoard, teachers can create virtual team-building exercises, encourage creativity and artistry, improve visual communication skills, and make learning math concepts fun. Try some of these ideas out in your virtual classroom and see how motivating learning can be with this technology!