Switching careers after climbing the ladder may seem intimidating. This is especially true for educators who have focused their teaching on specific subjects for a long time. If you're tired of your current job and can't see a fitting future on the horizon, switching careers would probably be best. However, it does not necessarily mean you have to abandon everything you've learned and gained in expertise. On the contrary, you can leverage your skills and years of experience to your advantage and utilize them for your new direction. This article lists the best career changes for teachers who are motivated to consider career alternatives.
1. Tutor
Average Pay: $23.95/hour per Indeed Salaries
Investing time in a tutoring career may seem redundant. After all, you will still be teaching students. However, becoming a private tutor could be much more fun than it sounds. First, while tutoring, you are your own boss, providing services to clients at your convenience. You decide when and how much you will work, and given that the demand for tutoring services is high, it pays well. Furthermore, your expertise, knowledge, and skills accumulated over your teaching career are not wasted. Private tutoring offers versatility and freedom. It allows you to deliver courses freely in your preferred style and methods, with no set curriculum by an institution. What's best is that you can also work online and generally organize your work to fit your lifestyle. Modern technology and teaching software, in particular, immensely streamline and improve the tutoring process. If you haven't tried online tutoring yet, go for it. Who knows, maybe it will spark your passion for teaching anew.
Pro Tip: Enhance your toolbox with LiveBoard. LiveBoard is an online collaborative whiteboard made to increase interaction between students and educators and improve engagement in class. It's intuitive to use, and it fills many gaps for a streamlined and effective online tutoring process. You don't need to make parallel calls, you can do it directly in the software. You can also record your classes and share them with students or on social media. LiveBoard allows you to use writing and drawing tools, insert geometrical shapes, visualize complex formulas with the Graph calculator, make on-the-spot quizzes for students, integrate images and PDF documents into your presentation, and much more.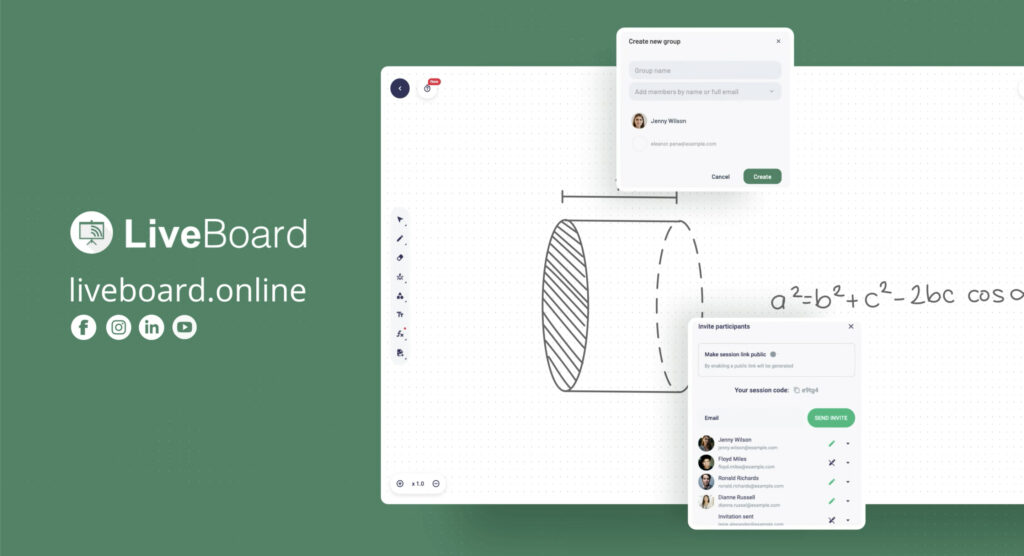 2. Academic Advisor
Average Pay: $19.56/hour per Indeed Salaries
Working as a teacher, you've probably encountered situations when students asked you for advice on many aspects of their academic lives. If that's something you believe you do well, you can turn it into your new career without the need to teach a class. The job of an academic advisor entails working with students to help them identify their strengths and interests, and determine what courses they should take to pursue a career relying on these skills and interests. For this, you will need to use all the experience you've accumulated working with students. You will carry a certain responsibility, but that's also true for any other job. In turn, helping students discover the path they want to pursue will be pretty gratifying and rewarding for you.
3. School/Child Psychologist
Average Pay: $70.30/hour per Indeed Salaries
Why neglect your experience working with children and teenagers when it can potentially change lives or help someone face life's challenges? If you're passionate about helping kids reach their full potential, becoming a school psychologist may be a great choice. Most of the time you will be working one on one with students and getting to know them better individually. It will help you showcase a more individualized approach on a deeper level, beyond a child's performance in class.
4. Instructional Designer
Average Pay: $47.85/hour per Indeed Salaries
The instructional designer role would be one of the top career changes for teachers, especially those who enjoy making lesson plans and helping students maximize their potential and overcome challenges. This position entails setting objectives, developing activities, and creating assessments that allow teachers to engage with their students. In this role you will use feedback from teachers and students from your previous roles to improve and develop better, more suitable teaching methodologies for the future.
5. Corporate Trainer
Average Pay: $27.04/hour per Indeed Salaries
One of the biggest benefits of your teaching experience is that you know how to talk to people and get them to listen. This skill will come in handy for yet another career change option for teachers. You will be moving out of the classroom to develop training courses and strategies for employees and advise supervisors on leadership. Even though you've worked mainly in schools, the corporate environment could be a welcome change that you can adapt to quickly. You will also work mainly with goal-oriented adults focused on improving and learning, without the classroom management frustrations of the past.
Pro Tip: While developing training courses for employees, you can make great use of LiveBoard, which will allow you to create educational presentations and videos on a digital whiteboard. Additionally, you can conduct webinars and live training sessions, and showcase your lessons right on the board.
One of the most notable perks of LiveBoard is that it helps you stay organized and easily navigate through many class boards. You can create groups of multiple boards and organize them in any way you prefer.

6. Freelancer (Writing, Blogging, Podcasting)
Average Pay: $25.42/hour per Indeed Salaries
Freelancing offers the greatest flexibility and versatility. You can work whenever and wherever you want, and on whatever you want. As such, there are several directions in which you can invest your skills that will be both rewarding and satisfying, like writing, blogging, or podcasting. You can also focus on enhancing your personal brand and do all of those simultaneously on your initiative, rather than for a client. If you're knowledgeable about specific subjects, there is most probably a multitude of topics you can talk about, discuss and analyze by yourself or with other experts.
7. Preschool Director
Average Pay: $15.34/hour per Indeed Salaries
If you enjoy working with children but don't necessarily want to be teaching them a specific subject in a classroom, the role of a preschool director may be a great career change for you. This rolen will require you to offer your support to teachers, work with children to develop preschool goals, and establish and create relationships with parents. In preschool you will find another good place to utilize and express your past experience working with teachers, teaching students, and communicating with parents.
8. Selling Courses Online
Average Pay: Depends
One exciting way to utilize your teaching skills to their utmost potential is to create and sell online courses. While you won't directly teach in a classroom, you still share your knowledge and skills with thousands of learners worldwide, which will be a highly rewarding experience. A well-structured online course that is also well marketed can become a great source of passive income and open new opportunities for growing more in the tutor-preneurship industry.
Pro Tip: Use LiveBoard to record your video lessons using a digital whiteboard on any device (desktop, tablet, phone). The software registers both your voice and everything that happens on the whiteboard. Not only can you export your lessons as videos but also as PDF documents, which you can include in your online courses' Useful Materials section for learners to navigate at their convenience. You can also insert and edit images and documents into your board to improve your presentations.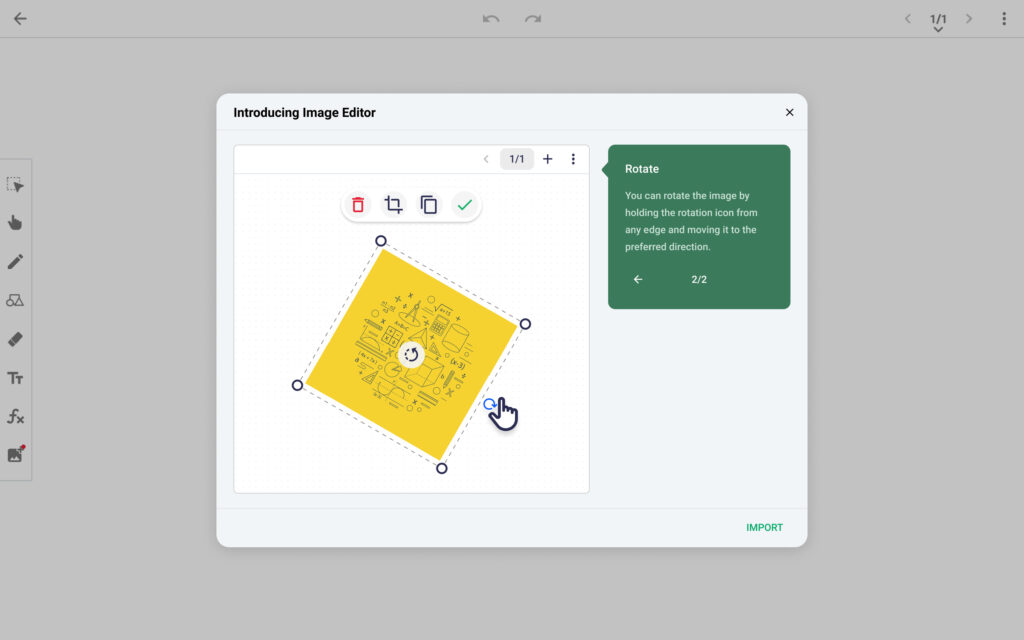 9. Admissions Counselor
Average Pay: $24.95/hour per Indeed Salaries
Last but not least, admissions counselor is another role that fits well in the list of great career changes for teachers who are invested in students' futures. Assuming this role in a higher education institution (colleges, universities, etc.), you will be representing the institution to applicants, prospects and enrolled students. Potential applicants will be looking for information that will help them decide whether or not your institution is a good fit for their academic ambitions.