When online learning started to become popular in the early 2000s, people were skeptical about its effectiveness. Many thought online education would never replace the traditional system. Over time, however, online learning has proven to be just as good – if not better – than traditional learning methods. In fact, online learning is now the fastest-growing form of education! It has taken over traditional teaching methods, and with good reason. What are the most amazing online education facts and statistics you already know? We bet there are a few more things in this article that will surprise you!
Online Education Statistics
The online education industry is booming, and it will only get bigger. The global eLearning market is expected to grow to over $240 billion by the end of this year. It's widely believed that people can complete online courses several times faster than traditional ones. The average length of online courses is around four weeks, which is very convenient for those who want to learn new things quickly.
One of the advantages of online education is that it's very flexible. Over half of graduate students from the US find their online college-level education more affordable and effective than traditional education. Students can also complete online courses for free on platforms like Coursera or edX, and learn from the comfort of their homes! That sounds like a dream deal, doesn't it?
While we're on online education statistics, we cannot neglect the truth: online education has a much broader reach than the traditional approach. It knows no geographical boundaries! Students from all over the world can take online courses and get a degree from the best universities without even leaving their homes.
eLearning has many benefits and is becoming increasingly popular by the day! Having that said, there are still many surprising aspects of online education people are not aware of. Let's explore some fascinating and for some people even shocking facts about online education you probably missed!
Top 8 Most Surprising Online Education Facts You Probably Didn't Know
#1 eLearning Courses Produce Less Greenhouse Gas
eLearning has a direct impact on saving our planet from poisonous gasses. It may sound surprising, but statistics show eLearning courses produce 86% fewer greenhouse gasses than traditional classroom lessons. There may be more than one reason for this, like the lack of need to commute to school or a physical classroom. Saving on transportation not only will help the environment but will also save you time and money.
#2 There's Racial and Ethnical Diversity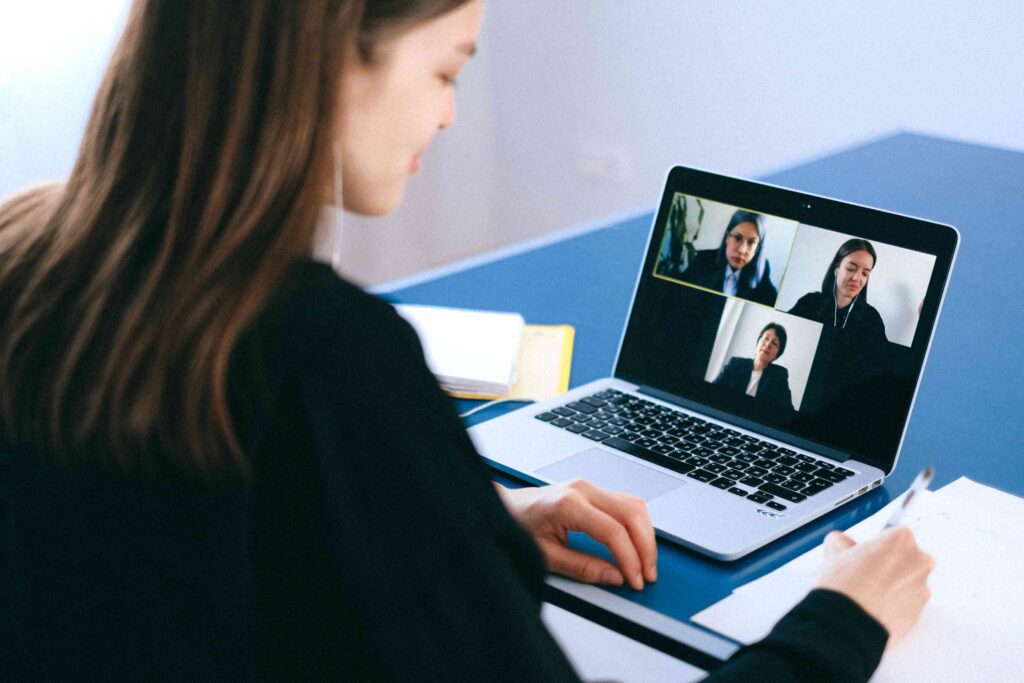 When we imagine an online student, a young adult sitting in front of the computer in their pajamas comes to mind. But that's not always the case. According to a study, over 27% of people aged 16 to 74 from EU countries benefited from online learning in 2021. The diversity of learners engaged in online education helps break down barriers and creates opportunities for everyone, regardless of their location or social status.
What's even more fascinating is that students from all over the world can study at the same time and pace, regardless of their time zones. That's the beauty of online education – it knows no boundaries!
These facts show that eLearning suits people of all ages and walks of life!
#3 Employees Can Benefit Too!
Did you know that online education is not only for students? In fact, a huge number of working people benefit from online courses as well! Many companies offer their employees the opportunity to take online courses and improve their skills. Today, more than 40% of Fortune 500 companies use eLearning platforms to provide their employees with the necessary training.
The advantages of taking online courses as an employee include but are not limited to:
Improving job performance
Achieving better results
Getting promoted
Gaining new skills and knowledge
Online education can improve employee performance by 15-25%, meaning that employees who take online courses are more likely to get promoted!
#4 Study Anything from Anywhere
While traditional educational programs are limited to a particular field of study, eLearning gives students the opportunity to explore any field they're interested in! If a person wants to study art, they can become distance learners at the most prestigious university or take online lessons with a private tutor.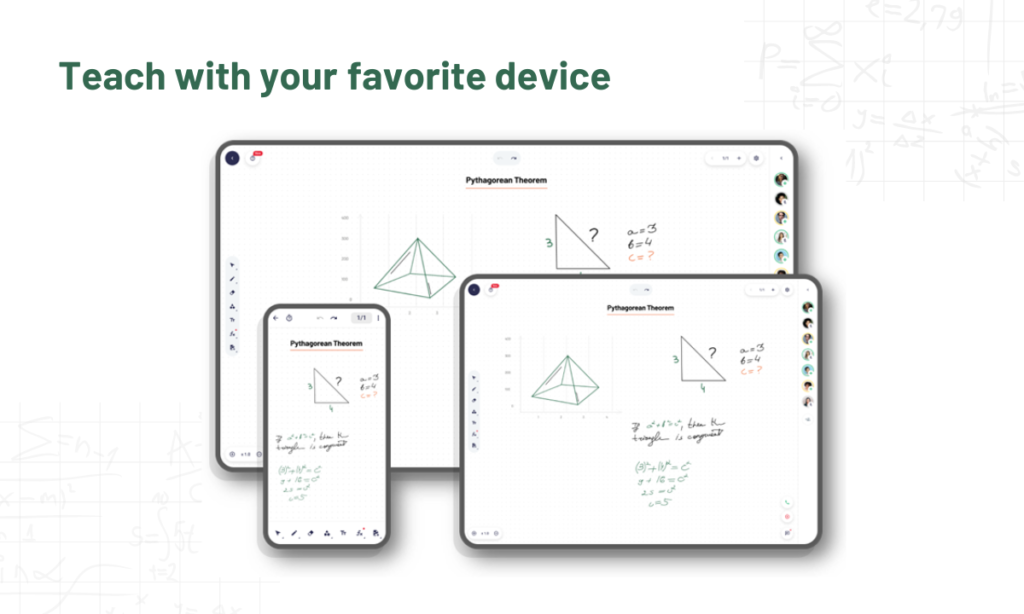 Suppose a person wants to specialize in Physical Sciences or Mathematics. In that case, they can find online courses from the most popular universities in the world and get a degree without leaving their homes. The possibilities are endless!
#5 Using Advanced Teaching Tools Is Trendy!
When it comes to online education, teachers and professors don't have to stick to traditional teaching methods. Thanks to modern technology, they can use a range of tools to make their lessons more engaging and interactive.
Some of the most popular teaching tools include:
Online whiteboards
Live streaming
Video conferencing
Webinars
eBooks
Learning Management Systems (LMS)
Using such advanced tools, teachers can deliver lectures, hold discussions, and provide feedback to their students in real time! For instance, online collaborative whiteboards similar to LiveBoard can be used to make any STEM subject more exciting for students. LiveBoard is a new-era multifunctional tool, enabling educators to create expressive visuals, record high-quality lessons, and hold group or individual learning sessions.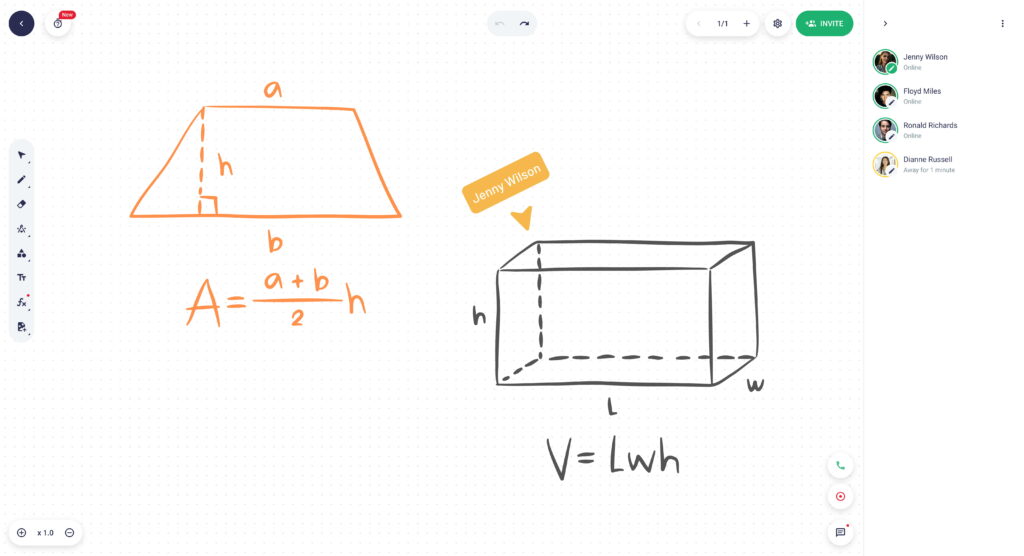 #6 Dismantling the Myth: Online Education Is Isolating
One of the most common misconceptions about online education is the belief that it's isolating and lonely. Some people think students who study online don't have the opportunity to interact with their peers and build social skills. While it can be true for a few cases, more often, it's not true.
Multiple surveys prove that over 90% of teens ages 13-17 use social media platforms to interact with their peers and build social skills. Educators can also use online tools like video conferencing and chatrooms to create a social learning environment.
Some digital whiteboards have in-built interactive quizzes, games, and other features that make learning more fun and engaging. Thus, students can interact with each other in a safe online space.
#7 Get a Degree without Quitting Your Job
Online education is the perfect solution for working adults who want to continue their studies without quitting their jobs. Online courses allow them to study at their own pace and schedule classes around work hours.
Most online programs offer both synchronous and asynchronous courses. Thus, students are flexible in choosing the learning format that suits them best.
For instance, if a person is working full-time, they can opt for asynchronous courses that don't have set meeting times.
On the other hand, if a person wants to get their degree quickly, they can choose a synchronous online program that offers live lectures.
Synchronous courses are more expensive as they require educators to be available at set times.
However, asynchronous courses are self-paced, which means students can take as long as they want to complete them.
#8 Online Education Is Affordable
One of the most significant advantages of online education is its affordability. In general, eLearning is cheaper than traditional educational programs as it doesn't involve extra costs, such as commuting and accommodation.
Some of the most popular online programs are even free of charge! For instance, MOOCs are free online courses available for everyone. Renowned universities and colleges provide courses to help everyone advance their career and have high-quality educational experiences.
What does this all mean for online education? It means it's becoming more and more popular, and for good reason! It's a great way to learn new skills and advance your career. With so many options available, there's something for everyone. If you haven't tried online education yet, we encourage you to do so! You may be surprised at how much you enjoy it. Are there any other interesting facts about online education we missed? Let us know via support@liveboard.online!