As a teacher, you know that engaging and motivating your students is essential to a successful class. While online education has rapidly gained momentum over recent years, many teachers have struggled to keep their students on track without seeing them face-to-face. Whether you're new to online tutoring or have been doing it for years, there's always something new to learn. We'll start by discussing the importance of flexibility and adaptability, then move on to specific skills and techniques essential for improving online teaching skills.
It's no secret that online education is here to stay for the foreseeable future. Whether you're teaching a class of online students or providing one-on-one tutoring sessions, you should be ready to adapt your teaching style to fit your students' needs. Just as every student is different, every online class presents its unique challenges.
Online Teaching Skills Every Teacher Needs
Teachers working online should have a certain level of expertise to be successful with their mission. There are skills that can help teachers build rapport with their students, keep them engaged and ensure they're getting the most out of the class. Let's look at essential online teaching skills every 21-century teacher needs.
Flexibility and Adaptability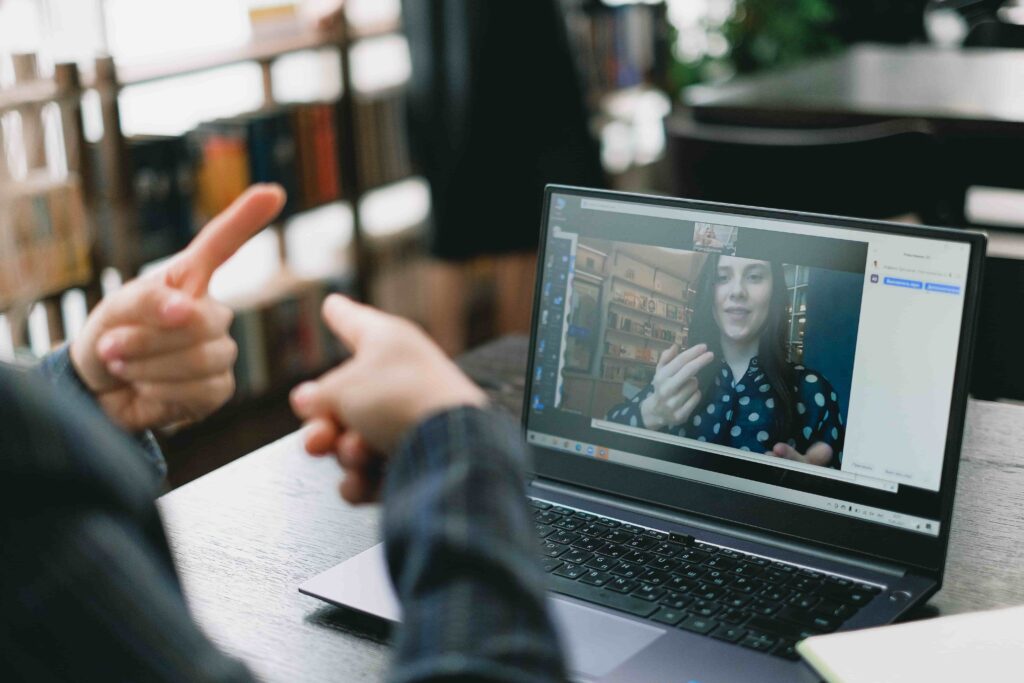 As we mentioned, being flexible and ready to adapt to any teaching environment is crucial for online teachers. The online world is constantly changing, so online educators must be inventive to keep up. Technology can change overnight, so specialists who feel comfortable using various online tools are prone to succeed.
Adaptability also implies adjusting teaching methods according to particular student groups. Knowing how to change a teaching model on the fly to fit each group's abilities is a skill only top professionals have. So, spare some time to practice your approach or continue reading to find winning strategies that will work with your classroom!
Patience and Empathy
These two go hand-in-hand when it comes to having online classes. While some students may have trouble understanding a concept, others may take longer to type out their questions in a chat box or forum. Thus, teachers should stay calm and give them time to process the information.
Empathy is defined as the ability to understand and share others' feelings. When it comes to online teaching, this skill can help educators to help students who feel isolated and need extra support from their teachers.
Communication Skills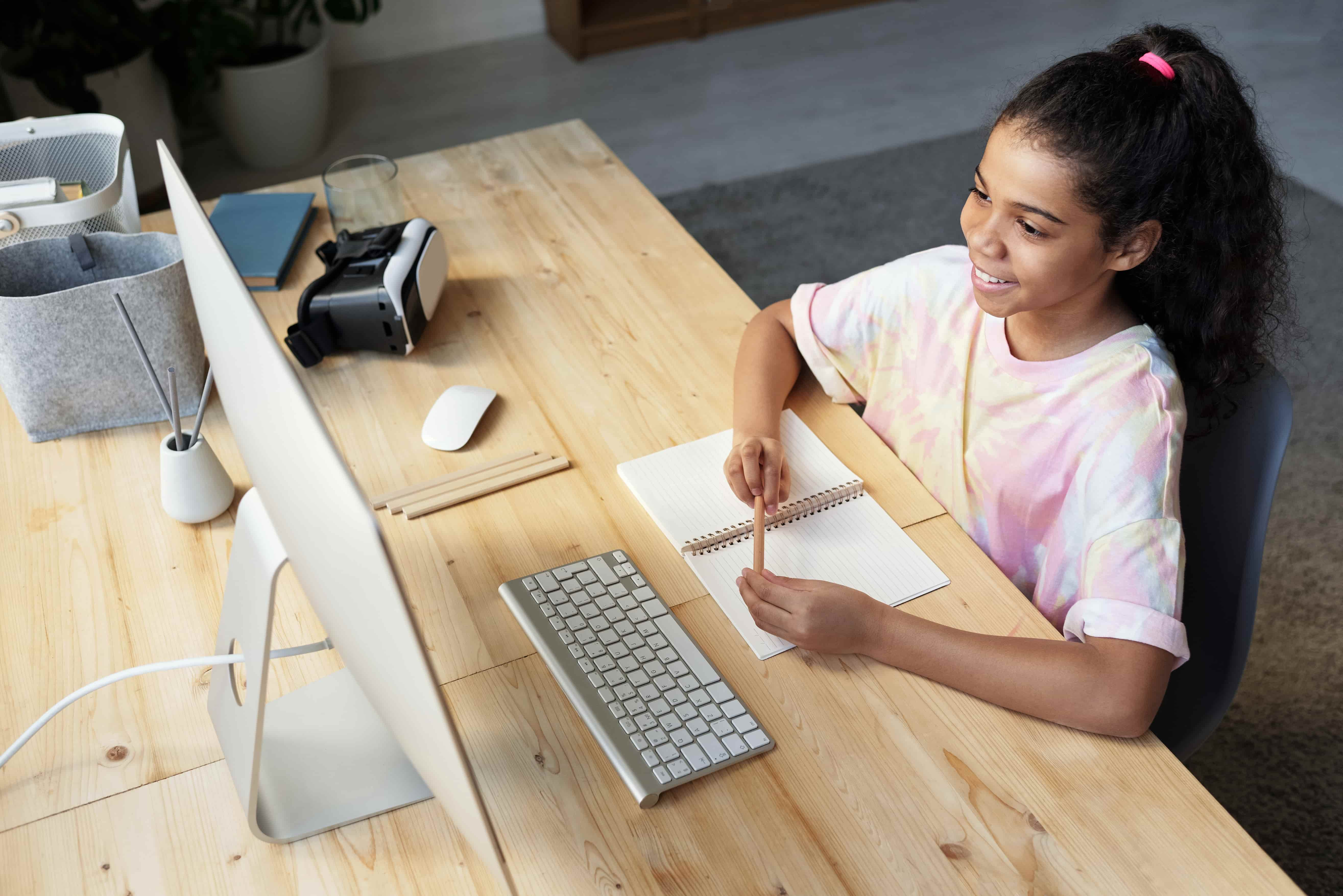 This one is a no-brainer. Communication is the key to success in online teaching, just like in any other professional field. Communicating effectively will help online teachers deliver their message and ensure students understand what they're trying to say.
Organizational Skills
Keeping an online class organized can be tricky, but it's essential to success. Creating a schedule or using a learning management system will allow teachers to avoid obstacles and keep students in shape. Online teachers practicing good time management skills can help their students stay on track and avoid getting overwhelmed.
Creativeness Mixed with Tech-Savvy
While online teaching may seem more straightforward in delivering information, creativity is still an important skill for online educators. Teachers should always try to engage their students and show them how thinking outside the box can help them become better professionals in the future.
While not every online teacher needs to be a tech expert, they should have at least a basic understanding of how online tools work. Knowing how to use popular online tools like digital collaborative whiteboards, interactive quizzes and online mind maps can also give online teachers an edge.
Strategies to Improve Your Online Teaching Skills
While online teaching skills are essential for every newbie and already a professional, they're also something that can be learned and improved over time. Use the following strategies and tips to give your online teaching skills a boost!
Tips to Boost Flexibility and Adaptability
Just like any other professional, online education is constantly evolving. To keep up with the latest trends and best practices, online teachers should consider taking online classes themselves or reading online teaching literature: blogs, scientific articles, online forums, etc.
Being active in online teaching communities and networks will help educators find new ideas, approaches, and tools to use in their online classes.
Flexibility and adaptability boost is closely related to the following:
Be ready to adjust the teaching methods according to your online tools' abilities.
Create interactive quizzes and questionnaires for various assessments.
Learn the basics of psychology to understand your students' behavior and be prepared to adjust your curriculum accordingly.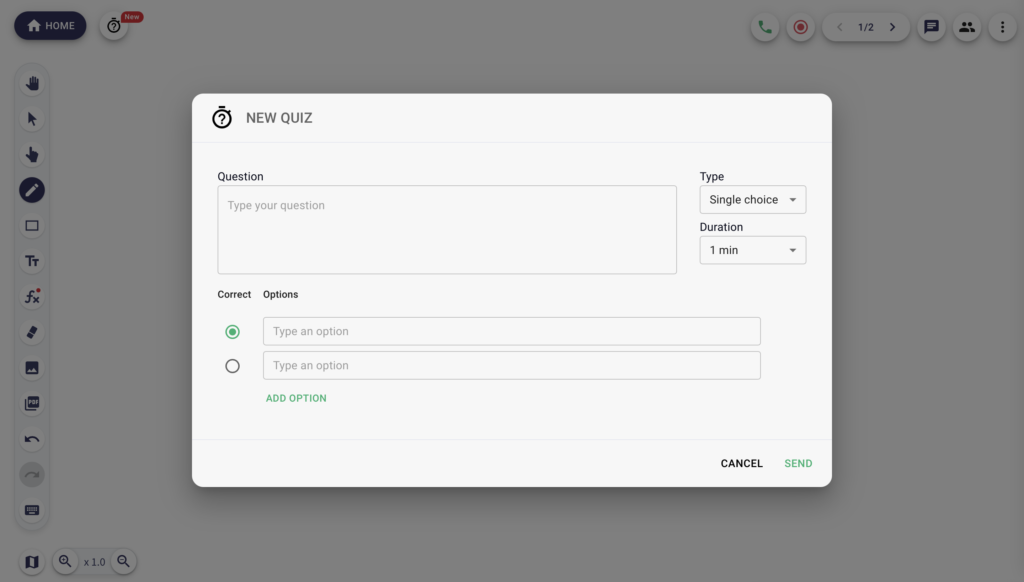 Tips to Boost Patience and Empathy
If online teaching starts taking a toll on your patience, it may be a good idea to consider taking a break. Stepping away from online classes for a few days can help online teachers recharge and come back with fresh energy.
It's also crucial to understand that not every student learns at the same pace. Some may need more time than others to understand a concept. Online educators should be prepared to adjust their teaching methods according to each student's needs.
Here are a few things to consider:
Be open and communicate with your students to help them adapt and feel comfortable in online classes.
Encourage your students to ask questions and participate in discussions.
Plan activities that will allow all students to interact with each other and build relationships.
Tips to Boost Communication Skills
There are a few things online teachers can do to boost their communication skills. Let's quickly go through the main points:
Use verbal and nonverbal cues when speaking with your students online.
Use media to deliver information (e.g., videos, digital whiteboards, presentations, articles, etc.).
Be clear, concise and specific while providing feedback.
Tips to Boost Organizational Skills
These are extremely important for every educator, but online teachers should be extra careful about lesson organization. Here are a few tips that can help online educators stay organized:
Use tools like LiveBoard to have seamless online teaching, track your students' progress and help them stay motivated with online lessons.
Create a schedule and stick to it. This will help you plan your classes and prepare for force majeure situations.
Rethink your habits. Online classes may require changing habits if you're used to teaching in a physical classroom.
Tips to Boost Creativity
Online teachers are required to be creative and be able to come up with new ideas and approaches on the fly. Let's look at some tips that will help you boost your creativity and stay positive through the lesson:
Encourage your students to come up with unique solutions and ideas themselves. This will not only help them learn better and begin thinking outside the box.
Check LiveBoard's interactive quizzes and in-built graph editor to make your lessons more engaging and interesting!
Also, don't hesitate to dig deeper and check other insightful online teaching articles for more ideas!
By following these tips, teachers can improve their skills and teaching methods and become more advanced specialists. What other strategies do you use to improve yourself? Contact us at support@liveboard.online and share your expertise with other teachers looking for professional advice!