It's hard to believe the world was in the grips of a full-blown pandemic just a year and a half ago. Schools were closed, businesses were shut down, and people were frantically stocking up on supplies. In the midst of all the chaos, learning remained unaffected. Despite schools being closed and students unable to physically attend class, education continued thanks to online platforms. This illustrates the power and resilience of eLearning. In the aftermath of the pandemic, let's look at the top five trends in online learning to see what we can expect in the coming years!
The Advantages of Online Education
The pandemic has forced universities, colleges and schools to re-evaluate how they deliver educational programs. Many institutions have discovered the benefits of online learning and have incorporated it into their long-term plans. Online learning has many advantages, some of which include:
Increased Flexibility: Students can attend classes at any time of day or night, anywhere in the world. This is perfect for students who have busy working schedules or live in remote locations.
Improved Engagement: Online learning can be more engaging than traditional methods when implemented right. Trends in online learning show that institutions use more videos, infographics and interactive content to keep students motivated and eager to discover new concepts.
Lower Costs: There are no travel or accommodation costs when learning online. Students also access a wider range of free resources, such as online libraries, journals and articles.
So, what trends influence online learning today, and what can educators expect in the near future? Let's dig deeper to find out!
Top 5 Trends in Online Learning You Can Start Applying Today!
Trend #1 Microlearning
Microlearning is educational content delivered in small, easily digestible chunks. This form of learning is perfect for working students who don't have time to commit to long classes or modules. Microlearning is also an excellent way to keep learners engaged since they can complete a course at their own pace and revise specific topics as needed.
Microlearning can be delivered through numerous channels, such as:
Short videos
Podcasts
Articles
Infographics
This trend is here to stay and will only grow in popularity in the coming years. If you're not already using microlearning in your online courses, now is the time to start!
Pro Tip: Use interactive whiteboards to create engaging microlearning content. Teachers can use these such whiteboards to record short videos or create infographics and flowcharts explaining concepts in easy-to-comprehend formats.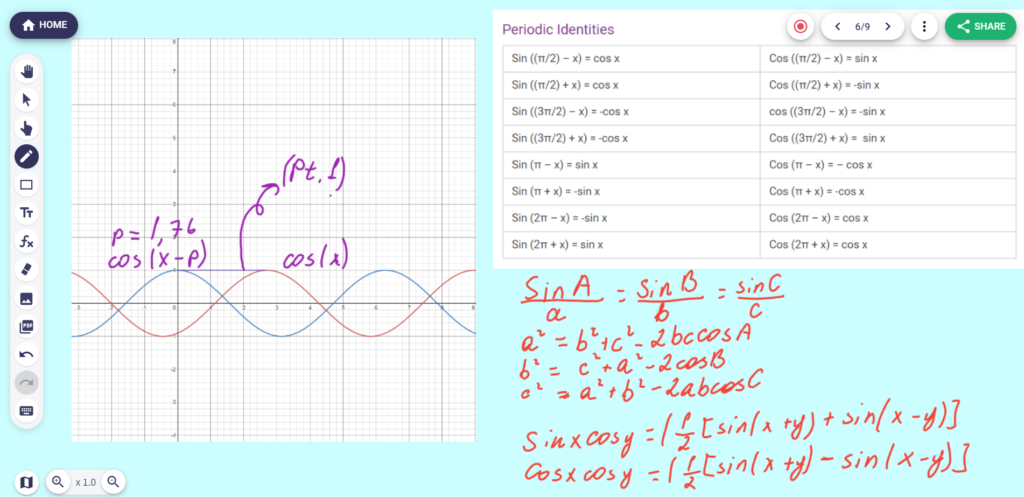 Trend #2 Simulations and Virtual Reality
It's now possible to recreate almost any real-world experience virtually due to technological advances. This has revolutionized online learning, making it more immersive and exciting.
Simulations and virtual reality (VR) provide students with a safe environment to make mistakes and learn from them without real-world consequences. This is especially beneficial for courses like medicine, pilot training and engineering, where hands-on experience is essential. Many universities are already using simulations and VR in their online courses.
Following the latest education trends involves moving toward immersive and more exciting learning experiences. Augmented reality (AR) is an overlay of digital information onto the physical world that allows users to interact with digital content in the real world. This technology is still in its early stages but has great potential for online education. If you're not exposed to this technology, it's never too late to start exploring this trend and incorporate it into your curriculum.
Pro Tip: Use simulations and VR to create realistic hands-on experiences for your students. This will give them a better understanding of the concepts and prepare them for real-world situations. For example, if you're teaching a course on medicine, you can use simulations to recreate hospital environments or surgeries.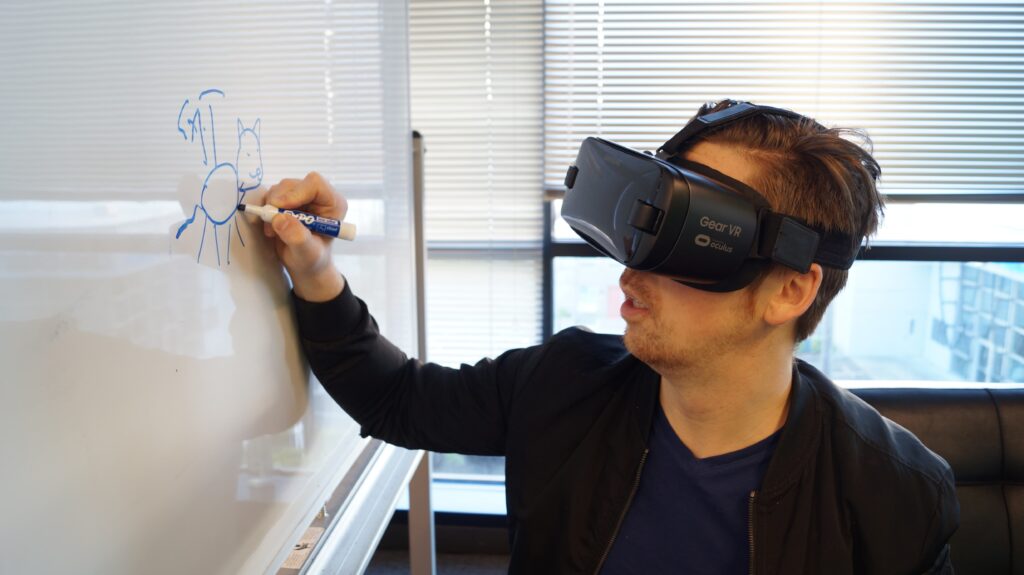 Trend #3 Game-Based Learning
This trend has been around for a while, but it's only now that the true potential of game-based learning in online education is moving to the forefront. Game-based learning activities make learning fun and engaging, two essential ingredients for a successful online course.
If you want to incorporate educational games into your teaching curriculum, consider trying the following activities:
Quizzes
Puzzles
Brainteasers
Interactive games
This trend is practical for courses heavy on theory, since it helps students retain information better and relax between the sessions.
Pro Tip: Teachers using LiveBoard for their online lessons can create interactive quizzes and puzzles in minutes! It's easier to track students' understanding of the lesson and identify the areas where they need more help.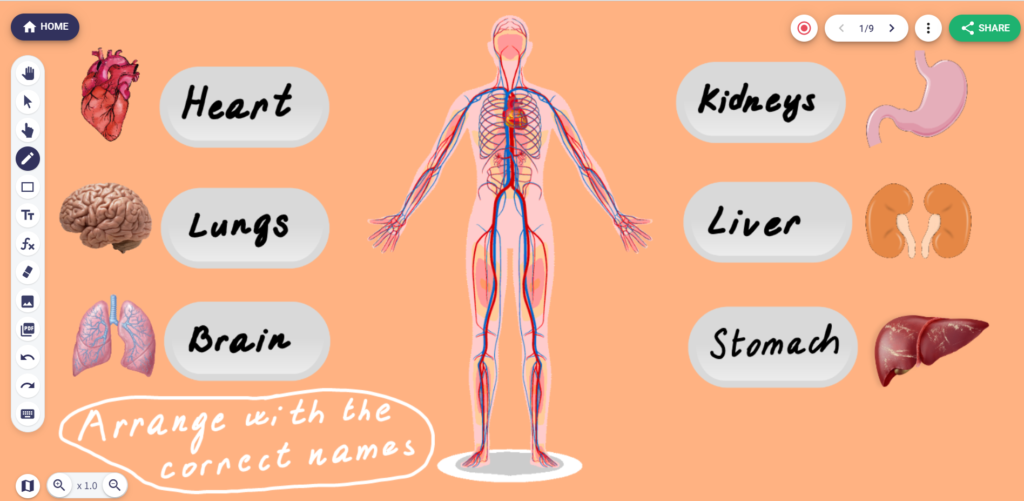 Trend #4 Data-Driven Education
Data analytics is a powerful tool that can improve the quality of online education. By tracking students' progress and activity, educators can identify ways to improve the curriculum. This trend is essential for ensuring students get the most out of their online courses.
Pro Tip: Use data analytics, feedback sessions and surveys to gain insights into your students' learning experience. This will help you make necessary changes to your teaching approaches and improve the quality of your online courses.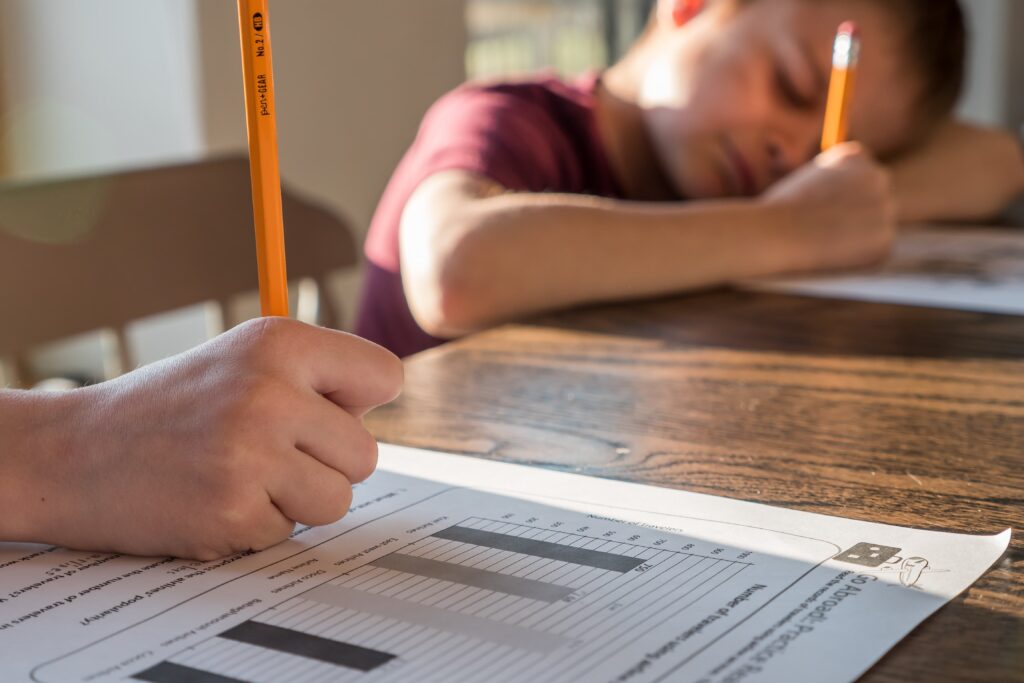 Trend #5 Peer Networking
Shifting from technologies to teaching methods, it's important to note that peer-to-peer networking and collaboration are on the rise. With the number of online courses increasing, it's only natural that students would want to connect and learn together.
Peer networking can take many forms like:
Online discussion forums
Live chat groups
Video conferences
Team projects
Cooperative learning benefits students and teachers equally by creating a more supportive and interactive learning environment.
Pro Tip: Teachers implementing cooperative learning strategies can use LiveBoard to facilitate group work and video conferencing. Use the infinite board feature on LiveBoard to allow students to work on their tasks on separate parts of the board while still communicating and sharing their thoughts about the assignment.
Closing Thoughts
With the rise of online education, more and more people can get the education they need without sacrificing time or money. The future looks bright for online learning, with new technologies and methods constantly emerging. If you're looking to start or continue your education, there's no better time than now! Are you ready to join the thousands of students already thriving with the top trends in online learning?