The demand for private tutoring services keeps growing and shows no signs of slowing down. According to GMI Insights, the private tutoring market grew to $90 billion in 2020 and is expected to grow at over a 5% Compound Annual Growth Rate (CAGR) before 2027. No wonder so many people are interested in becoming private tutors.
As class sizes expand, university admissions get harder, and exams become more demanding, there has never been a better time to become a private tutor. The impact of COVID-19 has further fostered the popularity of this trend, as many students are falling behind in their classes and need additional help.
So, if you're wondering how to become a private tutor, this article will show you in a bite-sized but complete guide.
Benefits of Becoming a Private Tutor
There are many reasons why becoming a private tutor is worth considering. Here are some of the key benefits:
You Are Your Boss
With private tutoring you are in charge of your working hours and days. You can easily fit tutoring sessions around other commitments, such as school or another job. It is a great way to earn extra money without committing to a full-time job.
You Can Help Others
As a tutor, you will have the opportunity to help others achieve their educational goals. It can be very rewarding and is a great way to give back to your community.
Financial Benefits
Of course, one of the main benefits of becoming a private tutor is income potential. Depending on their experience and qualifications, tutors charge anywhere from $20 to $75 per hour, but sometimes charge even more. There is also the potential to earn a bonus fee if your students improve their performance or or get into a top university. According to Indeed Salaries, tutors earn $51.849 per year on average.
Versatility and Freedom
As a tutor, you will have the freedom to design your own teaching methods and materials. You can also choose the students you work with and the subject matter you teach. Additionally, you can always teach multiple subjects or prepare students for specific tests. It allows you to tailor your tutoring business to suit your preferences and strengths.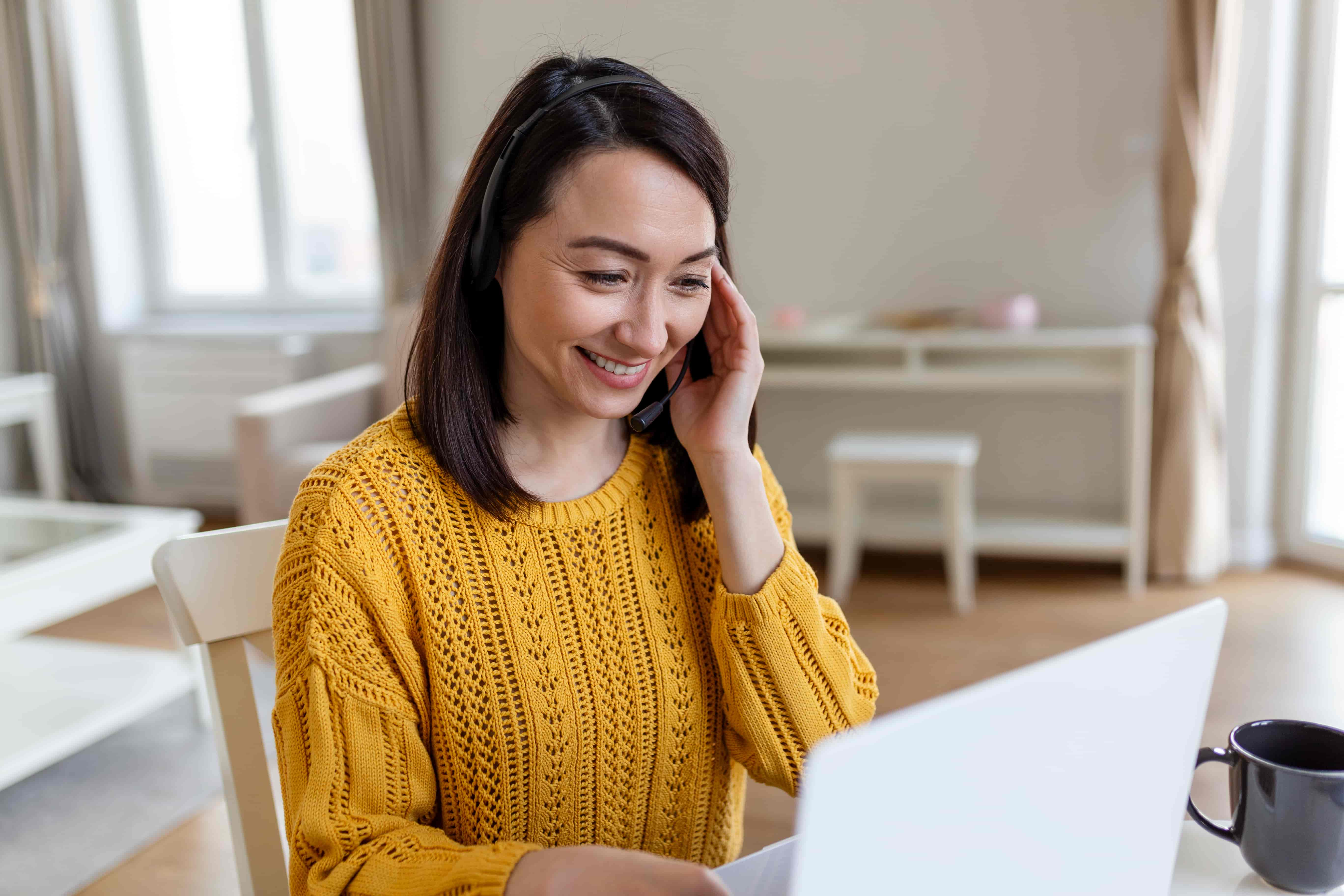 What You Need to Become a Private Tutor
Now that we've gone over some of the benefits of becoming a tutor, let's take a look at what you need to get started.
Qualifications
Generally, you must be qualified up to at least degree-level, but it's not a must. In some cases, you may be able to tutor without a degree if you have extensive experience in a subject area. If you plan to tutor primary school students, you should consider having a valid teaching license. It's also important to remember that some parents may prefer to hire tutors with a teaching qualification even if their child is being tutored for secondary school or on university-level subjects.
Experience
Building experience in tutoring or teaching is crucial. If you're just starting, there are many ways to get started, such as tutoring friends and family, starting with internships, or building your teaching skills by working as a teaching assistant in universities and colleges. Any experience and results you have will help land clients and be a successful tutor.
Personality
As a tutor, you need to be patient, articulate, and possess excellent communication skills. You will also have to learn to adapt your teaching style to meet the needs of each student and constantly foster student engagement. Tutoring is not a one-size-fits-all job, so being able to tailor your approach is essential.
Skills
Several skills will help you succeed as a tutor,. They include:
Expertise in your subject area
Strong interpersonal skills
The ability to break down complex concepts into manageable chunks
Strong organizational skills
Patience and creativity
The ability to motivate and encourage others
Empathy and understanding
Time
Regardless of whether you're going to work as a private tutor full-time or part-time, you need enough time and energy to provide tutoring services. It is a demanding job, and you will have to sacrifice some of your personal time to be able to balance work, life, and tutoring.
Equipment You Need to Become a Private Tutor
Now that we've gone over the qualifications, skills, and personality traits you need to succeed as a tutor, let's look at the equipment you'll need to get started.
Materials
One of the great things about becoming a tutor is that you can design your teaching materials. It allows you to be creative and use whatever resources you think will work best for your students.
Generally, you will be looking to make your classes not just very informative but also engaging and interesting. The best way to achieve this is by combining materials like textbooks, worksheets, online resources, educational games, flashcards, real-world examples, manuals, etc.
Technology
These days, a lot of tutoring is done digitally, and you are probably exploring ways to become an online tutor too. For starters, you will need a computer with a webcam, microphone, and a strong internet connection.
You will also need to enhance your digital toolbox and set up a virtual classroom with various e-learning applications and education software. As a bare minimum, you will need a video conferencing tool like Skype, Google Hangouts, and Zoom. Many e-learning technology tools will streamline your teaching process, making it more efficient and effective.
Pro Tip: Use LiveBoard as your digital whiteboard. Given its collaborative nature, it will help you and your students engage more in the process, as you can work on the board interactively in real time. You can write, draw, and highlight anything on the board as well as insert geometrical shapes with just a few clicks. You can create on-the-spot quizzes and integrate images and PDF documents. Additionally, tutors in math-related subjects can use the built-in LaTeX formula editor and Graph Calculator.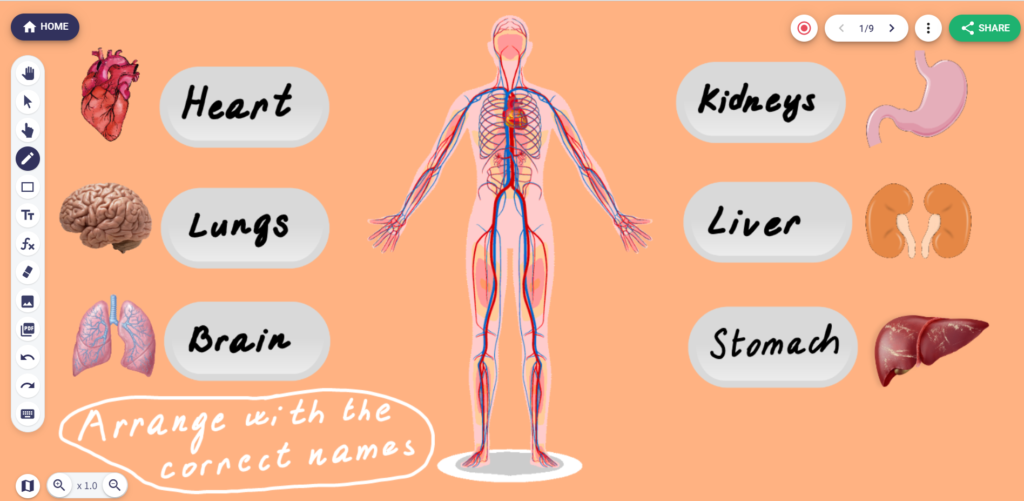 LiveBoard also has various organizational and classroom management features. The real-time presence bar will tell you if a student is actively listening to the class or if they are distracted on another tab. LiveBoard also helps you stay organized and easily navigate through large numbers of boards. You can create groups of multiple boards and organize them any way you prefer.

Transportation
If you choose to tutor in person, you will need to factor in the cost of transportation. This is especially important if you are planning to tutor students who live far away from you. You should also consider the time it will take you to commute between lessons, as this will cut into the time you have available to work.
How to Find Clients For Private Tutoring
Next, you have to find clients for tutoring. You will need to invest time and effort into marketing your services if you want to be successful. There are a number of ways you can go about this. Many online platforms connect tutors with students. These include Wyzant, Preply, Varsity Tutors, and others. You can create a profile on these websites and set your own rates. The students will then be able to contact you directly if they are interested in learning with you. Another way to find clients is by word of mouth. This is perhaps the most effective form of marketing, as it is free and comes with personal recommendations.
You can ask your family and friends if they know anyone who is looking for a tutor. You can also distribute flyers in local schools, community centers, and libraries. Finally, you can create a website or blog to market your services. Be sure to include information about your qualifications, experience, lessons, rates, and contact information.