How To Get Teaching Experience? It's Easier Than You Think!
When applying for a role you will often see a requirement in the job description that asks for experience. That might be the case when you apply for a teaching job too. But how to get teaching experience as a beginner when every institution or company requires experience themselves?
Well, as with most professions, if not all, there are always several avenues. With enough effort and determination, you can get the résumé and skillset you need. In this article, we'll be discussing some of the best ways you can get your first experience in teaching and progress onwards.
Why is it Important to Get Teaching Experience?
Let's first discuss why it is essential to get teaching experience. You might say "so I can get a real job and kickstart my career!" While there's nothing inherently wrong with this, there's much more to it. Keep this in mind when starting this journey.
It's important to first develop your teaching style. It doesn't have to be unique, and it can be a mix of valuable qualities you always wanted to develop or admired in other teachers. The most crucial part is keeping it comfortable and practical for yourself. This will develop both intuitively on its own and with effort.
Furthermore, you will need to gain enough self-confidence. While this one's mainly for those who do not have strong public speaking skills, it is also important for extroverts. After all, being confident and communicating effectively are different things. Building strong skills and experience will help you make a solid and lasting impression in your next teaching job interview.
Last but not least, it's also crucial that while gaining experience you also enhance your skillset and understanding of the teaching profession. The priority is not doing the job, but doing the job right. You want to provide value to your clients, employers, and, most importantly, your students. With enough knowledge and skills in your chosen subject matter, classroom management, as well as interpersonal and teaching skills in general, you can always guarantee value and quality.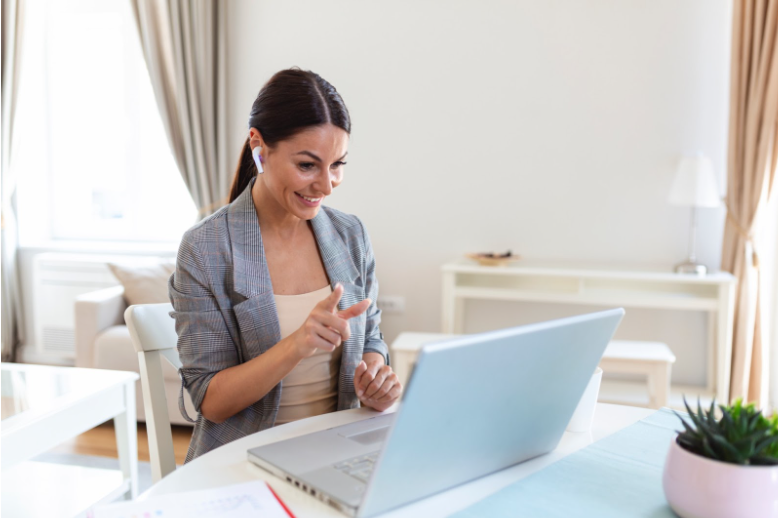 Avenues to Get Work Teaching Experience in Teaching for Beginners
Now that we've discussed the importance of getting the experience, let's see exactly how you can get it. It's important to remember you will always be handed opportunities. The critical thing is to grab them when they appear. Even so, opportunities will hardly appear if you never look for them.
Friends and Family
One of the better ways, and perhaps the most accessible for many, is checking on friends and family. Chances are your family, extended family, friends, or someone they know needs a tutor in your subject matter. This is an excellent way to start gaining experience, especially if it's someone with whom you are close. This way, you will feel comfortable, and they will be constructive with their feedback, which you can later take outside your comfort zone. As a start, you might also want to do it for free, for obvious reasons.
This experience will provide your initial results. Whether you'd be tutoring for test-taking, a language, some form of art, or just a skill, you have to put your utmost effort and share all your knowledge and skills to not only extract the aforementioned benefits but also have proven results.
Local Schools and Universities
This is one of the old-school options, but the school you check with doesn't have to be an old one. When you contact the schools near you directly, first look at how they prefer to be contacted. You can ask administrators for a job-shadowing opportunity and observe a teacher in a subject like yours. It would be best if you consider shadowing at different grade levels and broader subjects to gain a more comprehensive understanding of the teaching processes and the profession as a whole.
Alternatively, you can also contact school teachers to see if there are students who are struggling with your subject and would like to take private lessons. You might want to offer your services for free for a start as well, as your payment would be the experience itself, and parents would be more open to you. Think of it as offering a free trial of the software.
Internships and Volunteer Opportunities
You can apply for summer teaching internships if you're a high school student, undergraduate, or a fresh graduate. It is a healthy option, as you will be doing work that is closest to teaching, in the classroom, full-time. As an intern, you will get to meet new people, travel, and learn first-hand what it's like to lead a classroom. Below you'll find a short list of programs you can apply for, but you can look for such opportunities anywhere in the world through other means. There are plenty.
Online Tutoring
One of the best ways to start gaining experience is by online tutoring. Aside from knowing your subject and structuring a course outline, online tutoring is all about being tech-savvy and finding clients.
The recommended way is to start a profile on online tutoring platforms like as Wyzant, Preply, Varsity Tutors. Clients can find you easily via these platforms from anywhere in the world. One beneficial side effect is that there's a higher chance you can get a student from a different culture than yours, which will result in an invaluable experience, as most educational institutions have plenty of students from abroad too.
As far as tech-savviness goes, you need to be able to use various digital tools and look for applications and software to enhance your toolbox. It will make a great impression on anyone interested in your services and will help you deliver the material easily and effectively. To learn more, we suggest reading through our articles on educational technology tools for e-learning, apps for virtual learning, and education software.
Pro Tip: Use LiveBoard to meet multiple requirements for online tutoring at once. It's an interactive digital whiteboard for easy collaboration between educators and students. It can also help you with classroom management, assessment, and creating educational content throughout a course.
LiveBoard allows you to write, draw, make and paste any geometrical shape on your whiteboard. It also has a Graph Calculator for advanced mathematical functions. You can record and save your lessons, make video lessons on your own time, and share them with your students or on social media.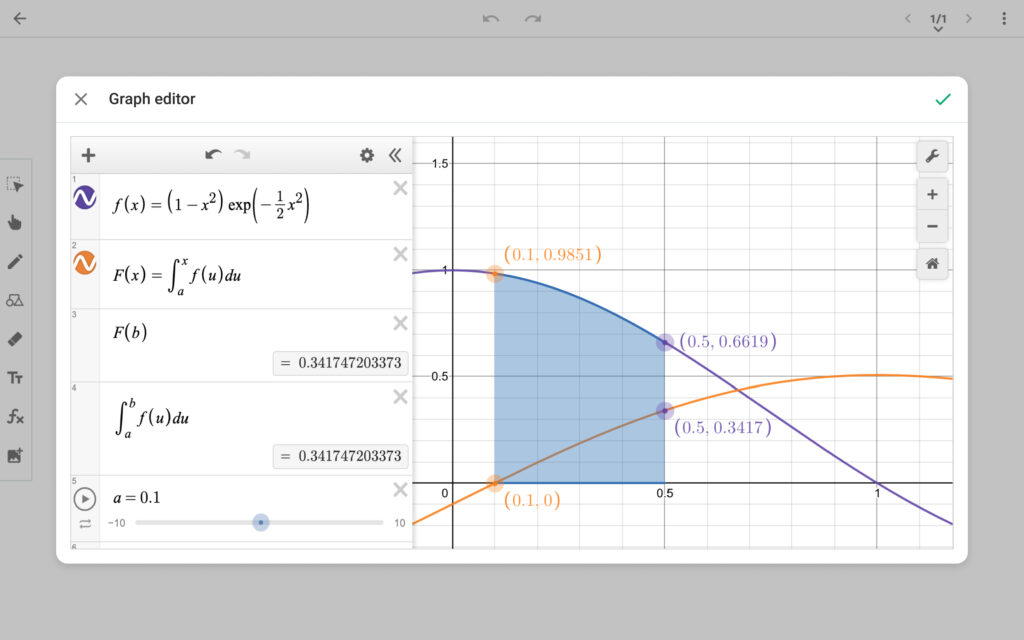 With LiveBoard, you can use PDF documents and images to enhance your classes and make them more attractive and engaging. Not only that, you can create on-the-spot quizzes to assess your students' understanding of the topic. Furthermore, LiveBoard has a built-in attention tracker that will always tell you if your students are listening to the class or are distracted by something else.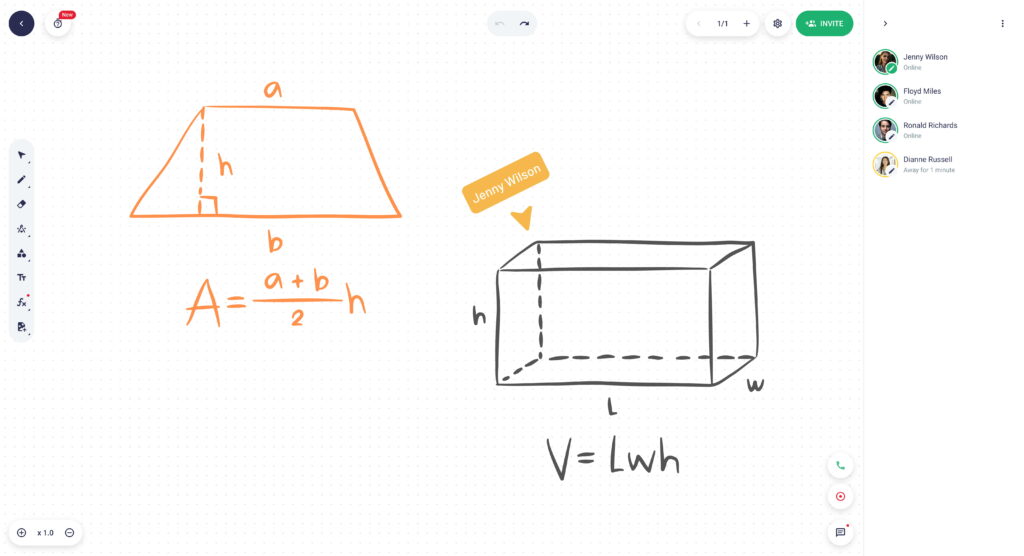 If you're using Zoom as your primary video conferencing tool, you can always connect your Zoom account to LiveBoard and start a video call directly from the board with a single click. That said, LiveBoard also integrates seamlessly with other video conferencing tools, but it's just as effective on its own for a class.
Read Further
For more help on this topic, check out our other related articles: How To Become an Online Tutor and How Much To Charge As a Tutor.