Suppose you have skills and expertise in a particular domain. There are undoubtedly a variety of jobs you can do in that domain, differing in their nature and requirements. Teaching is no different. As a teacher, whether you have a full-time job, are currently unemployed, or even retired, there are multiple ways you can make extra income with side jobs from the comfort of your home that can also become your primary occupation and income source. If you're here to look for top online jobs for teachers, you're in the right place. So, without further ado, let's get into it.
1. Online Teacher
Average Salary: $85,524/yr per Glassdoor
One of the best things you can do to utilize your full potential efficiently is to work as an online teacher. While this suggestion may seem obvious in conjunction with the article's title, there is some confusion about what it means in particular.
Online teachers are not the same as online tutors (our next suggestion). Working in this role entails doing your job in a virtual classroom with multiple students, whether they are children or adults. As an online teacher, you can work in elementary schools, high schools, universities, and colleges, just like you would as a conventional teacher. However, given the technology-enhanced nature of online teaching, your job will be much more efficient and effective.
Pro Tip: You may want to consider using LiveBoard for online classes. One of the best features that can come in handy in your daily online classes is its real-time presence bar. This feature helps track your students' attention during class. If some students wander off to another tab, the attention tracker will highlight it on your screen.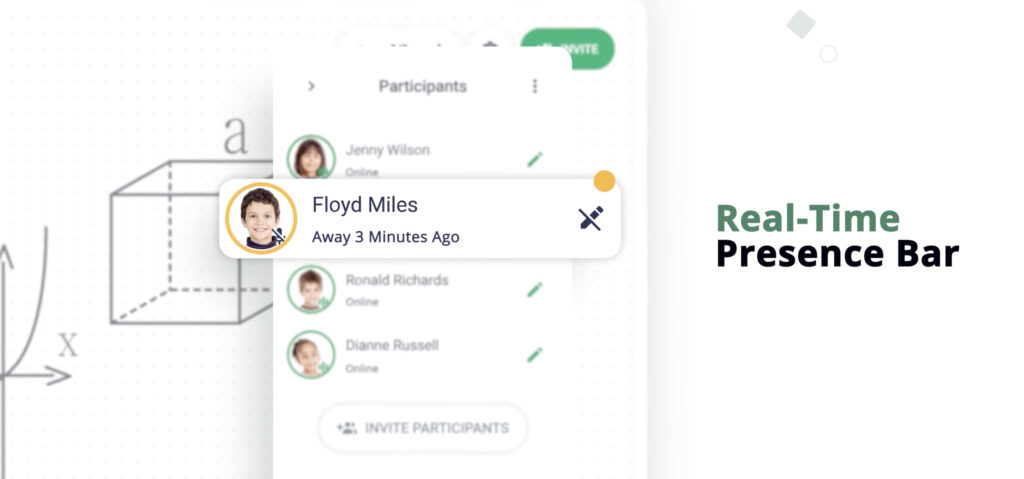 2. Online Tutor
Average Salary: $78,225/yr per Glassdoor
Entering the online tutoring space can be highly versatile and lucrative, especially once you get used to it. Whether you're tutoring ESL, SAT, history, math, or computer science, online tutoring can be an excellent option for extra income or a primary occupation. By becoming an online tutor, you can teach anything you're skilled at by putting enough effort into developing the course, doing your research, and finding interested clients. There is plenty of online tutoring jobs available, given the widespread demand. The advent of technology, in turn, has made it much easier to conduct online tutoring classes with many useful apps and software.
Pro Tip: Use LiveBoard to greatly enhance your online tutoring experience. The software emphasizes interactive collaboration between educators and students on the digital whiteboard, where both can make changes and follow along synchronously. LiveBoard also allows you to create on-the-spot quizzes and test your students' understanding of the topic, which can help you make adjustments to your teaching strategies and grow professionally.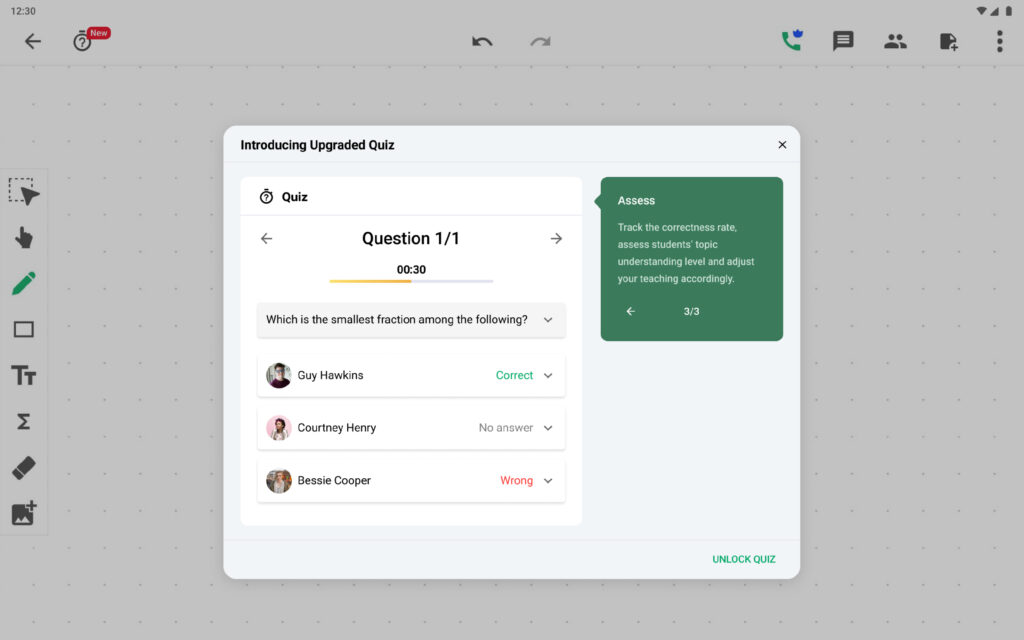 3. Selling Online Courses
Average Salary: Variable
Selling online courses is another method to boost your income, and the best part is that you can usually combine it with most other online teaching jobs on this list. Creating and selling online courses can be a highly gratifying experience. The courses can vary in their subject matter and pricing. No one is your boss; you decide when and where to work and how much content you want to produce; the value and quality you provide depend solely on you.
Pro Tip: You can make animated video lessons with LiveBoard and use them in your courses. LiveBoard is a versatile digital whiteboard, which means you can use it for any subject matter where a whiteboard is required. Plus, it's always more pleasant to look at than a physical blackboard. Draw and highlight easily, insert any shape you wish, and use images and documents to enhance your presentation with as many boards as you need.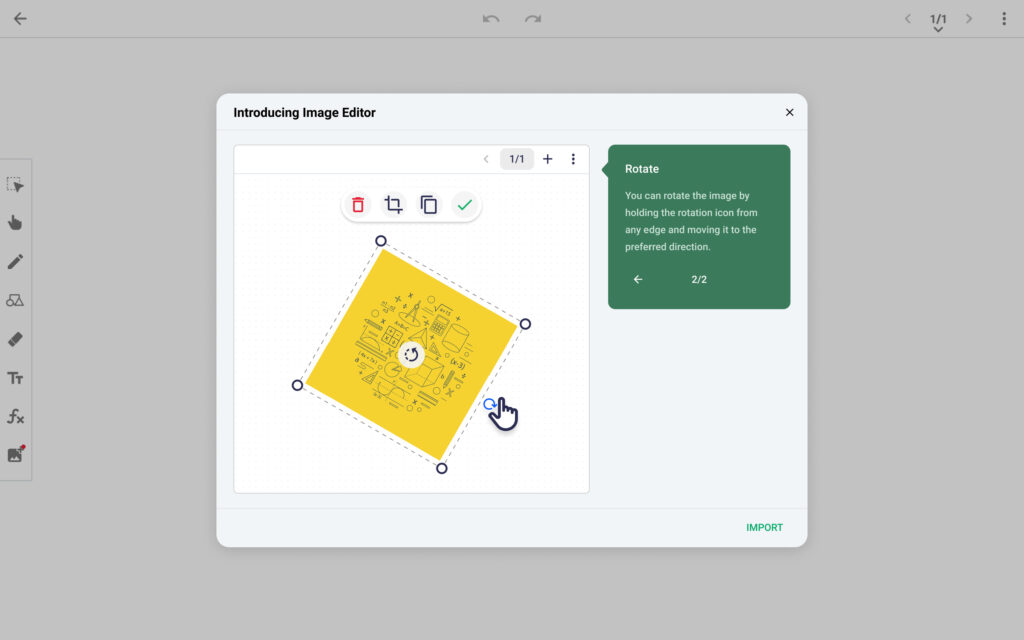 4. Curriculum Developer
Average Salary: $67,942/yr per PayScale
As a teacher, you probably already know what works best in the classroom and doesn't. You can use this knowledge and skills to create another income stream or even a career path. As a curriculum developer you can create compelling and developing curricula, oversee a school's curriculum, and ensure it fits state standards. Curriculum development is an occupation you should consider if you are passionate about education and teaching but don't necessarily want to teach in a classroom five days a week.
5. Develop a Personal Brand
Average Salary: Undefined
While it's not an online teaching job, personal branding can still deliver an excellent boost to your prospects. You can build your brand as an online teacher and tutor, or while selling courses and blogging (coming up next). Personal branding encompasses a wide variety of options and pathways to choose from. For example, you could start a YouTube channel as a tutor, constantly uploading creative and educative videos, garnering viewership and subscribers, and eventually monetizing your work. It can also involve starting full-fledged social media channels and promoting your brand and services, whereby you can attract clients for online teaching or tutoring, sell your courses, or receive freelance offers.
Pro Tip: You can think about developing your personal brand while giving online lessons. As such, live-record your classes with LiveBoard, save them and share them on social media platforms without any technical effort required. The button is there, your screen and voice are recorded, and the video is processed and saved. What else is needed?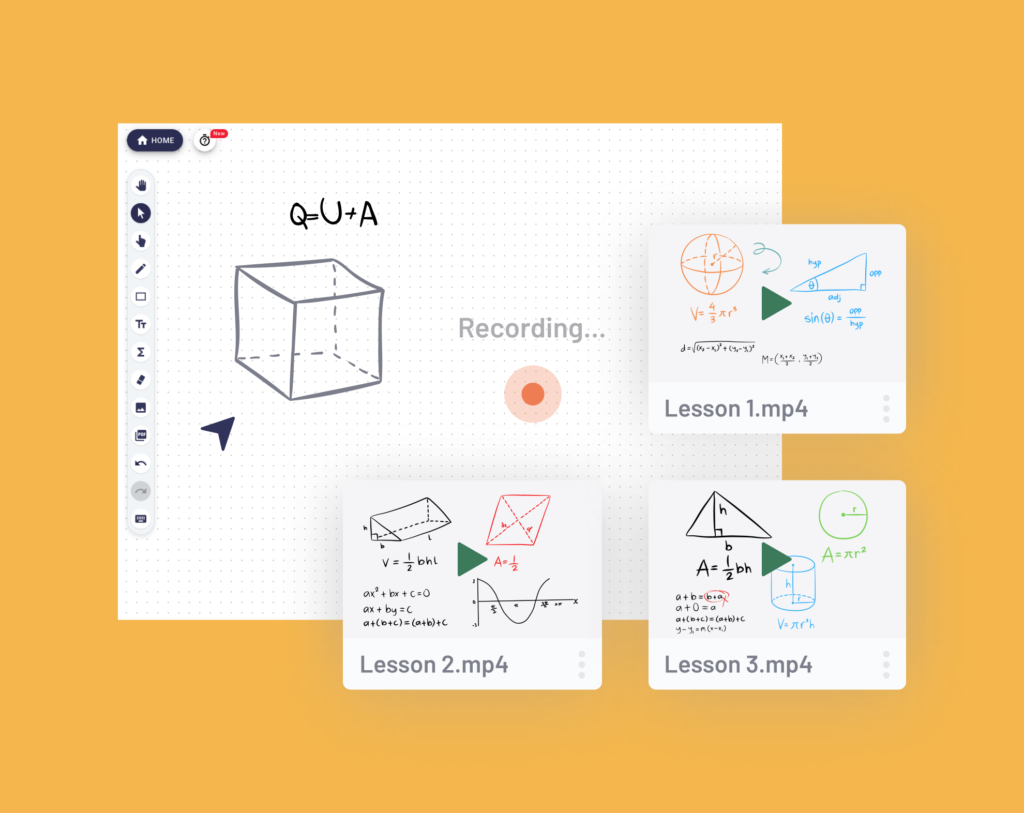 6. Blogger
Average Salary: $38,442/yr per PayScale
Blogging is another excellent option in our list of online work-from-home jobs for teachers. It's not a 'job' the way we usually understand it, but it still can make you a living if you focus your efforts on it for a while.
Strong writing skills are in high demand today. And the best part is that you can write anything you're passionate about, and there will be people interested in your perspective. As a teacher, you're knowledgeable in your area of expertise and can offer much more than simply sharing it with classrooms. Combine your writing skills with that knowledge, and with minimal marketing skills (which will evolve along the way), you can create and manage a great blog that many will trust and value. You can also combine it with developing your personal brand.
7. Test Scorer
Average Salary: $75,624/yr per Glassdoor
Test scoring is typically a part-time job and would be one of the best options for online summer jobs for teachers. You can find companies recruiting for test scorer roles like Educational Test Service (ETS), where you would be grading TOEIC, TOEFL, Praxis, and GRE tests. Depending on the number of a given period's test-takers and test administrators, the work schedule and load may vary and is cyclical throughout the year.
If you're interested in more relevant topics, do check out our articles on how much to charge as a tutor: everything you need to know and 6 tips to keep up with tutoring trends.