Technology-Enhanced Learning (TEL) uses technology to support and enhance educational experiences: from providing access to online resources and tools to delivering entire courses or programs online. While it may not be precisely defined, technology-enhanced learning transforms educational institutions and education in general. This article will look at technology-enhanced learning: what it is, its advantages, and its importance.
What is Technology-Enhanced Learning?
As was mentioned earlier, technology-enhanced learning uses technology to support and enhance educational experiences. Educational institutions or even private educators can use it in many different ways, but all with the same goal: to improve the quality of education. While there is no one-size-fits-all definition of technology-enhanced learning, a few key features are worth highlighting.
First and foremost, educators aim to use technology purposefully. It should be aligned with specific educational goals and objectives. For example, if the goal is to improve student engagement, technology that supports interaction and collaboration would be most appropriate.
In addition, technology should be used in a pedagogically sound way. It should be based on educational theories and principles that have been proven to be effective. For example, using technology to provide individualized feedback to students is proven to be an effective way to improve learning.
Finally, technology should be used in a way that is accessible and inclusive. Technology should be available to all students, regardless of their background or ability. For example, using technology to provide alternative formats for course materials can give all students access to the information they need to succeed.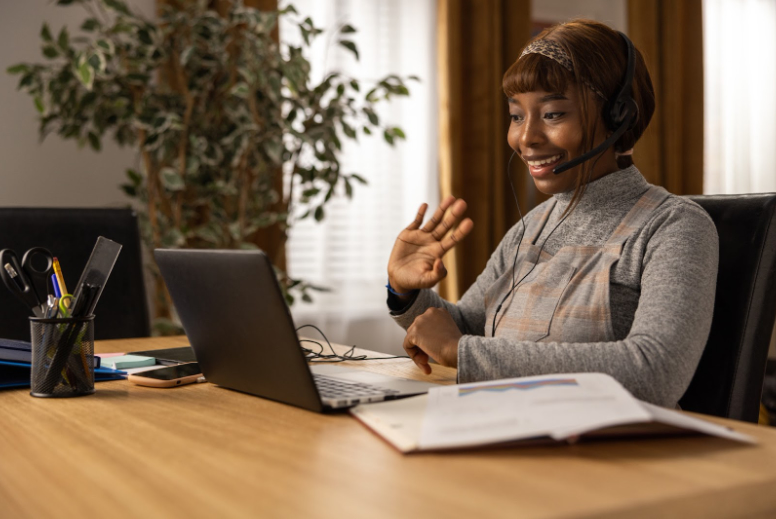 Why is Technology-Enhanced Learning Important?
Technology-enhanced learning offers many advantages to both students and educators. For students, it can provide immediate feedback, allow for more personalized and customized learning experiences, and improve engagement. For educators, it can save time, improve communication and collaboration, and facilitate formative assessment.
There are many reasons why technology-enhanced learning is essential. Let's discuss a few of the big improvements that technology-enhanced education can bring about.
Remote and Hybrid Learning
The COVID-19 pandemic has forced schools and universities to close their doors and move instruction online. While this has been a challenge for many, it has also highlighted the potential of technology-enhanced learning. Remote learning, which is learning that takes place entirely online, is now seen as a viable option for delivering education.
In addition, hybrid learning, a mix of online and in-person instruction, is also gaining popularity. Hybrid learning models are effective in various settings. They can provide the best of both worlds: the flexibility and convenience of online learning combined with the personal interaction and engagement of in-person instruction.
Technology-enhanced learning is great for students who are unable to attend school in person. Technology allows educators to provide alternative formats for course materials, such as audio or video recordings of lectures. It also enables the creation of interactive online experiences that can engage and motivate students.
Improved Engagement and Interaction
If the material is not interactive, students, especially children, often have difficulty staying engaged in the class. Technology provides a way to make the class more interactive for students to stay focused and engaged. Educators can create games or simulations that allow students to apply what they learn in a fun and engaging way. This is particularly useful considering how common it has become for children to grow up surrounded by technology, developing tech-savviness in the early stages. When students get their hands on familiar technology and modes of interaction, they are more likely to be engaged in the learning process.
Technology-enhanced learning also allows students to interact with each other and with their instructors more immediately and effectively. For example, technology can be used to create virtual collaboration spaces where students can work together on projects. It can also be used to facilitate real-time feedback between instructors and students. This increased interaction can lead to a more engaging and practical learning experience.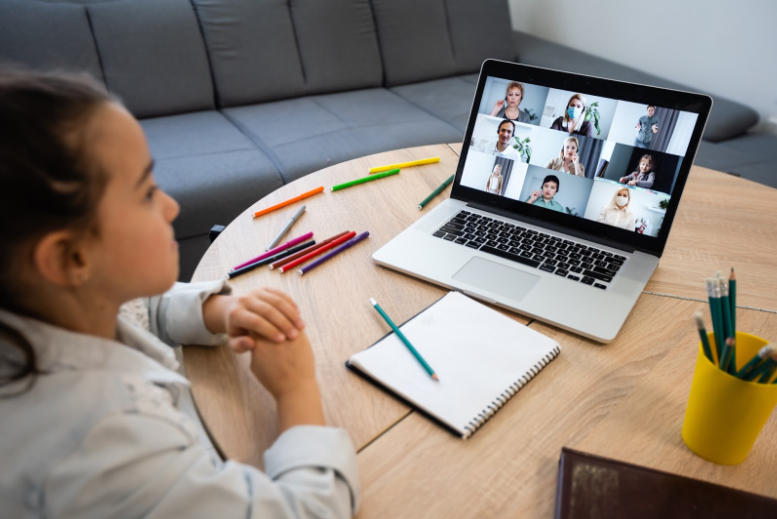 Allowing Students to Learn at Their Own Pace
In a technology-enhanced learning environment, educators can create learning experiences that are more personalized and tailored to the needs of individual students. This is especially important given that not all students learn at the same pace or in the same way.
For example, educators can use technology to create flexible learning paths that allow students to move through the material at their own pace. It also allows them to create specific assignments that are tailored to the individual needs of each student. In technology-enhanced learning, educators can also provide immediate feedback to students to adjust their learning accordingly.
As a result, students who do better and develop a good understanding of the topic can move ahead with their learning, while those staying behind can catch up by spending more time on the class material and exercises. Additionally, educators have more free time and accessibility to monitor the progress of individual students and provide targeted support.
Abundance of Resources
Technology-enhanced learning provides educators with a wealth of resources that can be used to support and improve instruction. Many freely accessible educational resources can be used to supplement instruction. Educators are no longer limited to hard copy textbooks that may even be difficult to find. Instead, technology-enhanced learning provides access to online libraries, databases, and research tools. It can also be used to create digital portfolios and learning journals.
There are now many TEL-based supplemental resources that can enhance online teaching and can be used to create effective learning experiences. These resources can be used to support various instructional goals, such as providing more engaging and interactive content, supporting students who are struggling, or providing extra practice for students who need it.
Start With TEL Using LiveBoard
LiveBoard is an interactive whiteboard designed for use in education. It's a technology-enhanced learning resource you can use to create engaging and equally effective learning experiences for your students. LiveBoard is easy to use, and provides an abundance of features that can be used to support instruction.
LiveBoard allows you to teach and interactively collaborate with your students on an online digital whiteboard. You can write, draw, or paste any shape, work with documents and multimedia content, and insert complex formulas via the graph editor.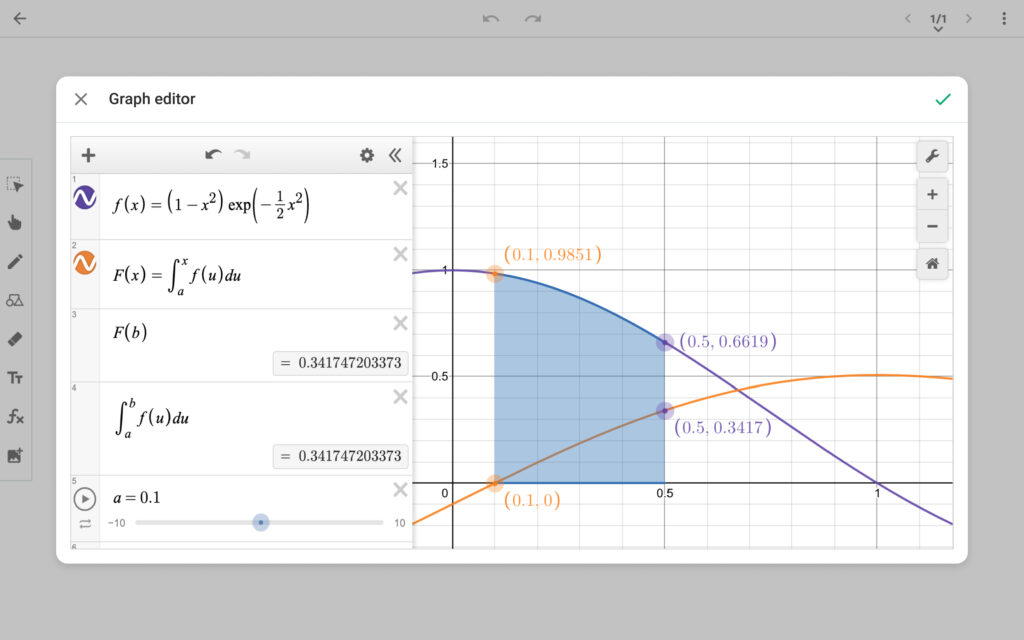 LiveBoard comes with a wide range of tools that can be used to manage a class impeccably. You can teach the class on the board, even connect your Zoom account and start video calls with a single click, or you can also record your sessions or export them to shareable formats to share them with your students who are lagging behind in the course material.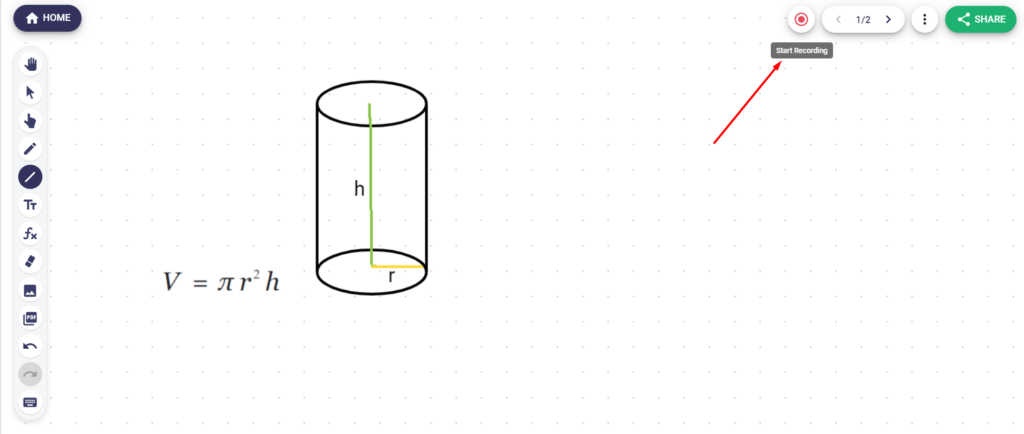 LiveBoard also incorporates various additional tools and features that are a perfect match for technology-enhanced learning. It allows educators to make spot quizzes directly in the app to assess students' grasp of the topic and take necessary actions.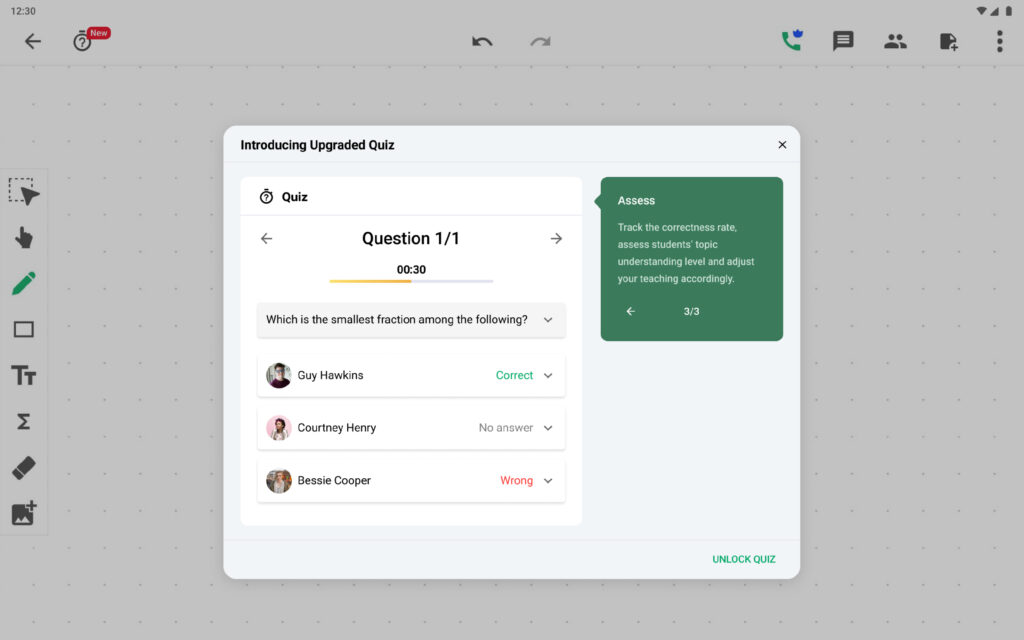 On top of that, LiveBoard has an integrated student attention tracker that can be used during live sessions to find out which students are following the class or are busy with something else. This is a valuable feature, as it allows educators to provide targeted support to struggling students who need more attention.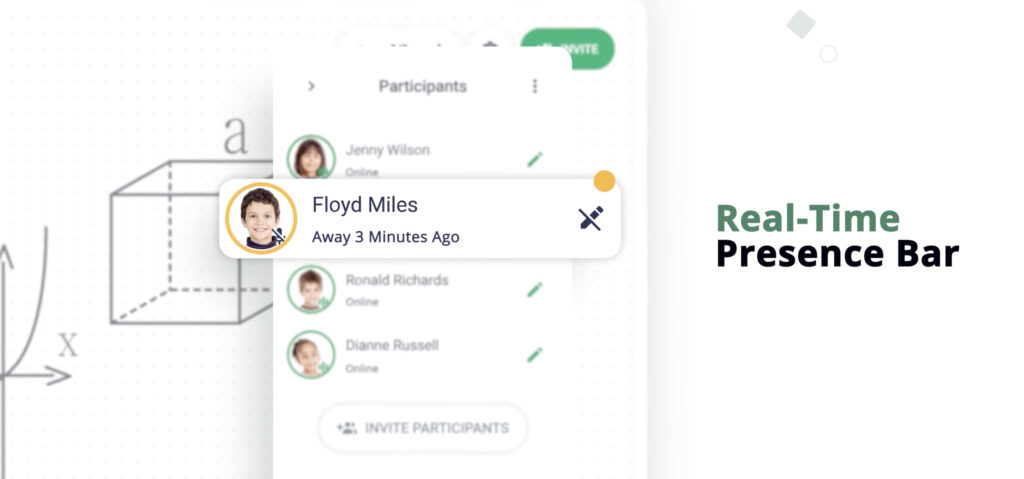 With LiveBoard, you have everything you need to start using technology-enhanced learning in your classroom.