How To Create And Sell Online Courses: Pro Tips For Starters
The e-learning market is growing rapidly, and if you're a tutor with some skills to offer, taking this opportunity might be ideal for you.
Creating and selling courses online is a lucrative modern trend and can prove worthy in the long run. Many entrepreneurs are now embracing this method to earn considerable revenue on the side. E-learning courses don't take much time to create and don't cost you much, and they can be sold an unlimited number of times.
As such, selling online courses comes with its challenges, and if you're just getting started, it can be a bit overwhelming. Thus, we've made this article to inform you about how to sell online courses and help remove some of your headaches.
Why Selling Online Courses Is Profitable
First, let's establish why selling online courses can be profitable for you. It's no secret that the e-learning market is booming. It exploded in the global COVID-19 pandemic and hasn't shown signs of slowing down since. According to Global Market Insights research, the e-learning industry will be worth over $1 trillion by 2028. And that number is only expected to rise as more and more people are drawn to online courses.
E-learning is convenient for learners driven by the constant urge to self-improve. They can take courses at their own pace without commuting anywhere. Simultaneously, businesses are also turning towards e-learning to train their employees on various topics, such as customer service or software usage.
At the other end of the spectrum, tutor-preneurs, or anyone who has knowledge and skills to share, can use selling online courses as another passive income strategy.
On top of that, online courses will help you enhance your online presence and the overall image of your brand, create or increase your loyal following, and give you the satisfaction of helping more people gain valuable knowledge and skills.
Tips For Creating Online Courses
Now that we answered the "why," let's move on to the "how," before exploring how to sell online courses.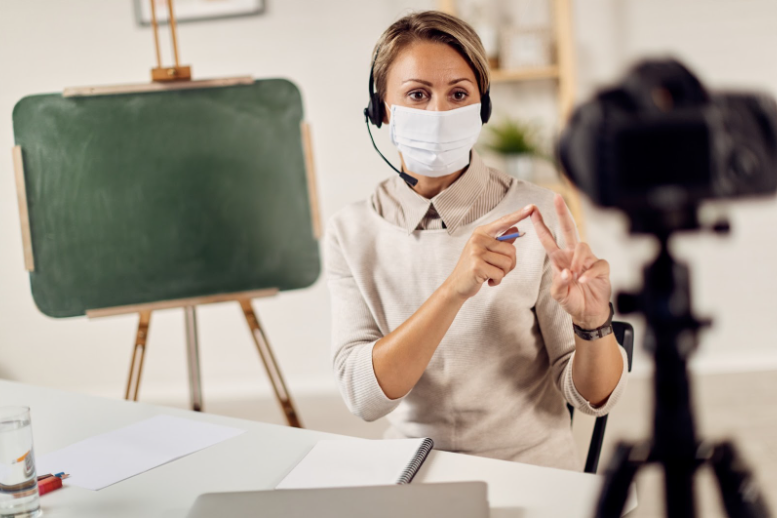 1. Pick Your Niche And Do The Research
The first step is to pick the niche or field in which you want to create a course. You must be passionate about the topic, as it will make creating content much easier for you.
Make sure there's a demand for courses in your niche. One way to do that is to consult Google Trends and see how the popularity of search queries related to your niche has changed over time.
Do some research to see what courses are already out there, what topics they cover, and how much they cost. This will give you a good idea of how to price your courses, what topics are already popular, and if there's anything unique that you can offer.
Here are a few profitable subjects for online courses:
Computers and technology
Business and entrepreneurship
Finance
Marketing
Arts
Science and math
Writing
Health and wellness
Lifestyle
Social science
2. Plan The Outline of Your Online Course
Once you know what you want to teach, it's time to start creating an outline for your course. It will help you structure the content in a way that is easy for your students to follow and digest.
Your course outline doesn't have to be too detailed – a general overview of what topics you'll cover and in what order will suffice for the time being. However, you can create a more detailed lesson plan for each separate topic.
Additionally, you may want to create your course based on difficulty levels. You can divide them into beginner, intermediate, and advanced levels, where each will be a standalone course.
3. Set Your Objectives And Goals
Before creating content for your course, it's important to set objectives and goals. It will help you stay on track while building your course and ensure the final product is exactly what you want.
Some things you may want to keep in mind:
Who is your target audience, and what is their level of expertise?
What do you want your students to achieve by the end of the course?
What are your goals for this course (financial, number of students, etc.)?
Where do you want your project to be in the long run?
4. Set The Pricing Strategy For Your Course
Pricing your course can be tricky. You want to make sure that you're charging enough to cover the costs of creating and marketing your course but not so much that it becomes unaffordable for potential students. Here, you have several options:
Subscription Monetization – subscribers pay a recurring monthly or annual fee to gain full access to your library of course content for that period.
Transactional Monetization – people pay a one-time fee to buy and access a standalone course.
Hybrid Monetization – the mix of the two, leaving the option to the buyers themselves.
To get an idea of how much others are charging for courses similar to yours, consider researching popular e-learning platforms like Udemy or Skillshare.
5. Create And Upload High-Quality Content
If you're not an experienced writer or video editor, now might be a good time to invest in some courses of your own to improve your skills. Alternatively, you can also outsource this process, but that will come with an additional cost.
It's also essential to keep your target audience in mind while creating content. Deliver your material in an inclusively understandable and digestible way without damaging the takeaway knowledge.
Pro Tip: Use LiveBoard to make animated video content using an online digital whiteboard. LiveBoard allows you to draw and highlight everything you need, insert all kinds of shapes and graphs, and work with images and pdf documents directly in the app to make impressive presentations. If you're holding lessons online, you can record your classes live and incorporate those into your online courses as well. You can also upload your videos created with LiveBoard to social media as snippets or teasers for your course.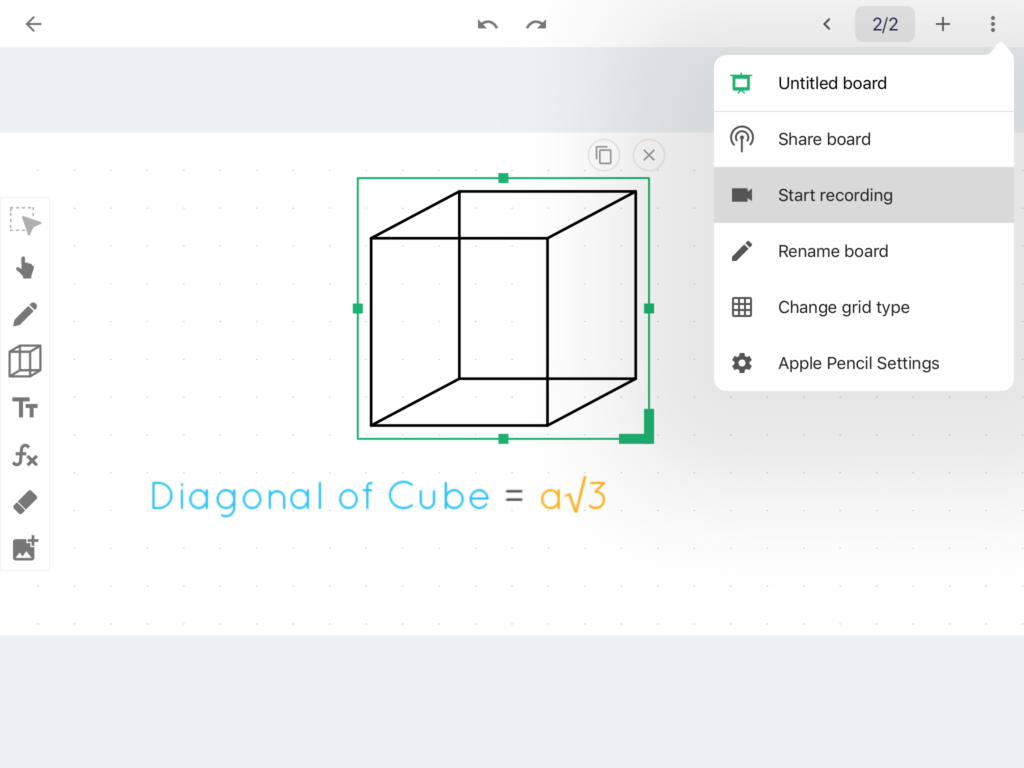 When it comes to publishing your courses, you have many options. First, you can opt to go for online course marketplaces like Udemy, Masterclass, or Skillshare. Alternatively, you can self-host the courses on your own website with a hosting server.
How To Sell Online Courses
Once you've created your course, it's time to start selling it! Here are a few tips on how to market and sell your course:
1. Create A Professional Landing Page
The first step is to create a professional landing page for your course. This is where potential students will go to learn more about what your course has to offer and decide if they want to enroll.
To create a landing page, you can use Leadpages or Unbounce. These platforms allow you to quickly and easily create beautiful landing pages without the need for any coding knowledge.
2. Offer Free-Trials Or Discounted Courses
Another great way to market and sell your course is by offering free trials or discounted courses. This will generate interest and give potential students a taste of what your course offers.
3. Get Reviews And Testimonials
People are more likely to enroll in your course if they see that others have enjoyed it. So, make sure to get reviews and testimonials from previous students. You can post these on your landing page or social media profiles.
4. Build an Email Marketing Audience
Another great way to market your course is through email marketing. You can use Mailchimp or Constant Contact to send out regular emails to your subscribers with updates about your course, new content, special offers, and more.
5. Use Social Media To Promote Your Course
Social media is a great way to reach potential students and promote your course. You can start by creating a social media profile for your course on platforms like Facebook, Twitter, or Instagram, and invest effort in their constant growth. Social media will help you build a wider audience who are informed about and interested in what you offer.
6. Exploit Content Marketing Opportunities
You can also use content marketing to promote your course. This involves creating and sharing high-value content, such as helpful articles, videos, infographics, and other types of content that will entice potential students. You can share your content on your social media profiles, email list, or a Youtube channel.
7. Paid Ads
Finally, you can also use paid advertising to promote your courses. That entails using platforms like Google AdWords or Facebook Ads to create and run ads for your course. Paid ads can be a great way to reach a large audience and generate interest in your course.
Wrapping Up
Creating and knowing how to sell online courses online courses can be a great way to generate income and share your knowledge with others. By following the tips above, you'll be well on your way to success.
While you're at it, check out our article on how you can enhance online teaching with supplemental resources to find tools and resources that can help you step up your game and help your students learn more effectively.