Top 9 Whiteboard Fox Alternatives for Online Teaching and Team Collaboration
While Whiteboard Fox is a great online digital platform where you can conduct your team meetings and online classes, it may not entirely satisfy your needs and urge you to seek an alternative solution. If that's the case, you've come to the right place. Indeed, Whiteboard Fox's drawing tool and ruler are doing a great job when it comes to creating shapes and graphs on an interactive whiteboard and presenting the overall lesson in general. However, it may not be enough for your needs. Here, we have compiled a list of Whiteboard Fox alternatives that will grab your interest.
#1 LiveBoard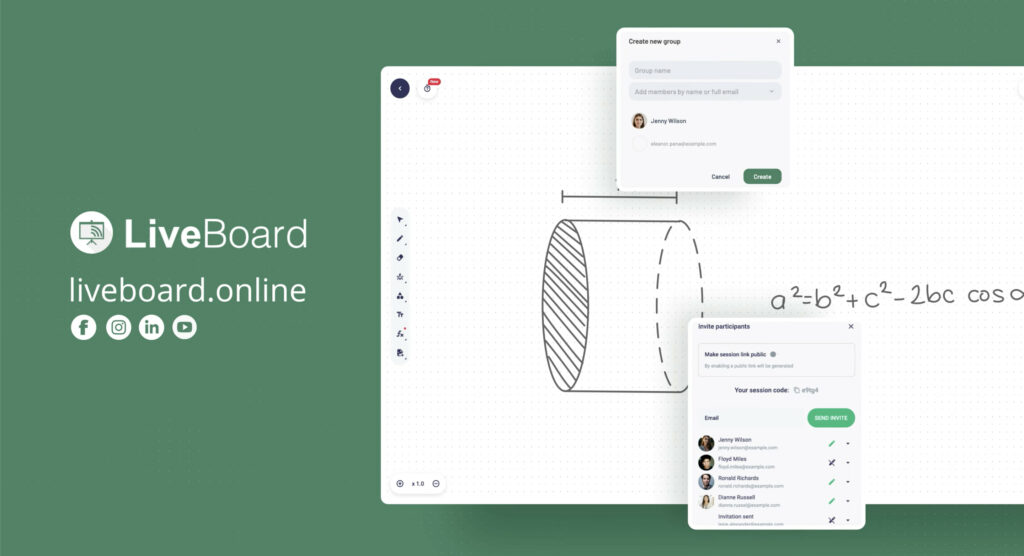 LiveBoard is an online whiteboard widely used by students and teachers for educational purposes. Its simple and user-friendly interface makes it a great Whiteboard Fox alternative. The platform contains all the features necessary for an online lesson, such as a drawing and pen tool, shapes, text, etc.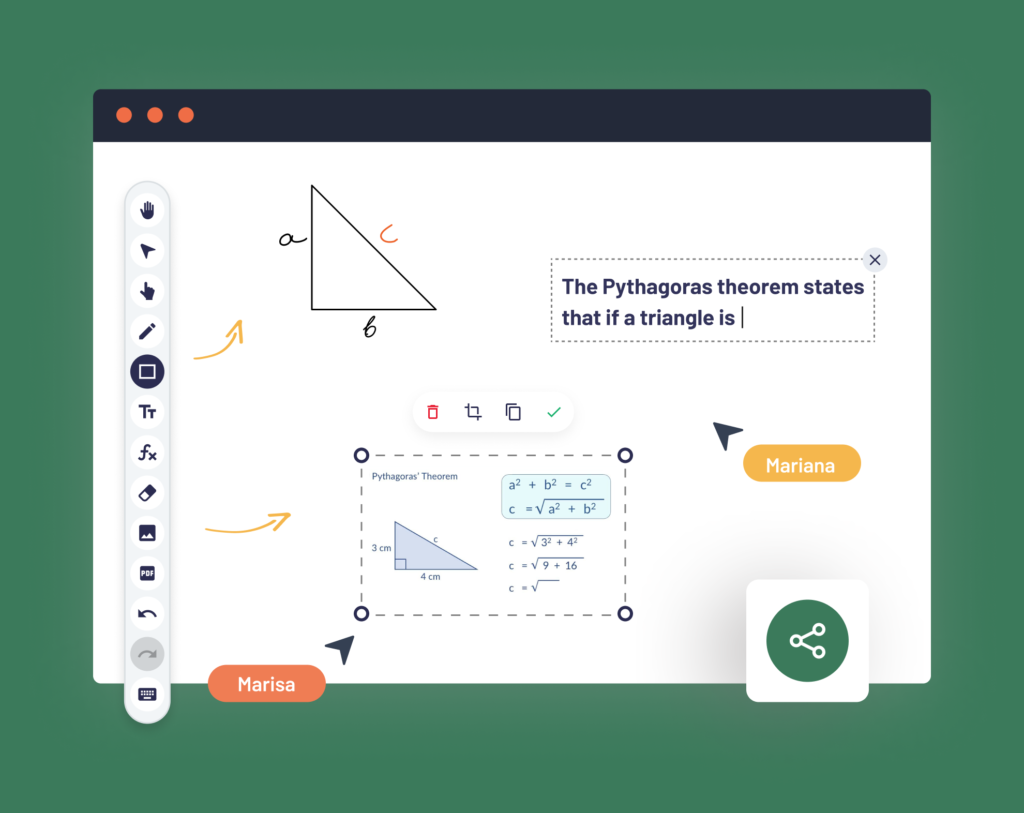 With LiveBoard, you can collaborate on multiple boards with infinite canvases interactively with your students. It also enables you to live-record and export your classes to shareable formats, which you can later send to your students or post on social media to grow your tutoring business. Additionally, you can organize your classes in groups for different subjects such as Precalculus, Algebra, and Geometry, as well as save them for later use with other student groups.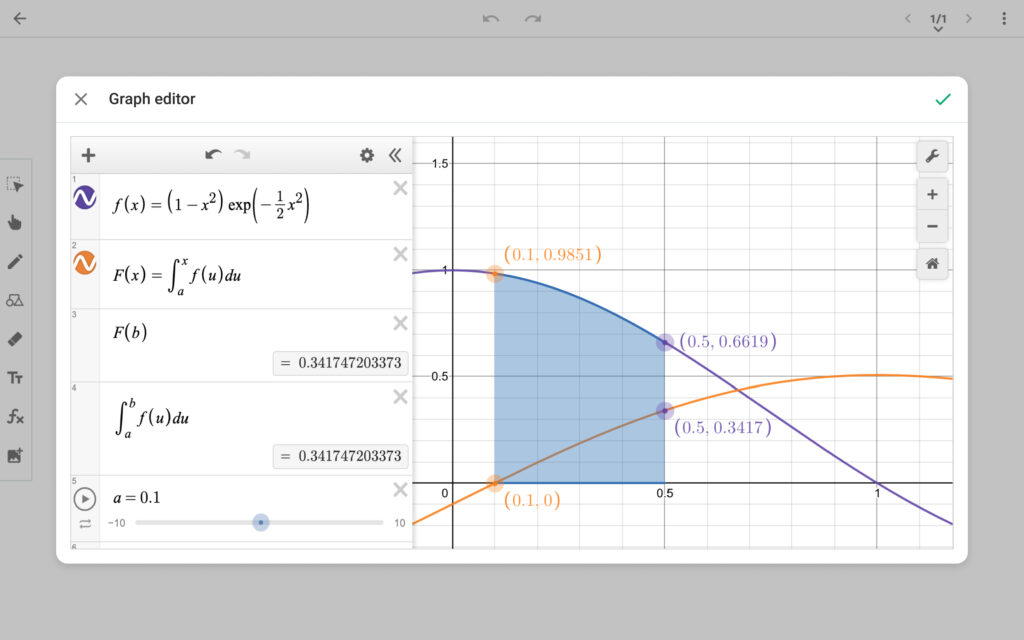 In addition, LiveBoard also offers various useful tools for Math and Science related courses. The graph editor is neatly designed for intuitive use, where all you need to do is insert the functions in the required fields, and the board will take care of the rest for you.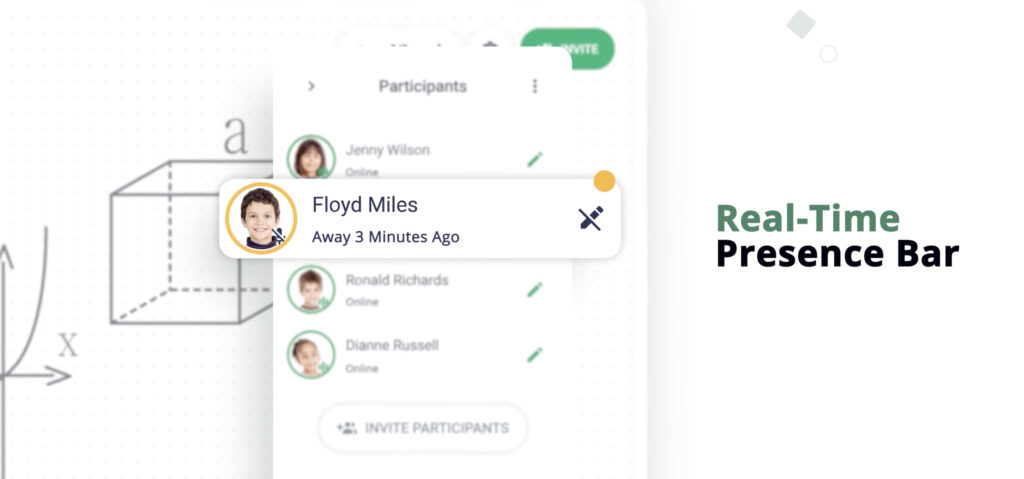 On top of that, the students' attention tracker feature notifies you whether your students are following the lessons in real-time or are distracted by something else. If the latter turns out to be the case, you can always get them back to class with interactive quizzes and assess their grasp of the topic.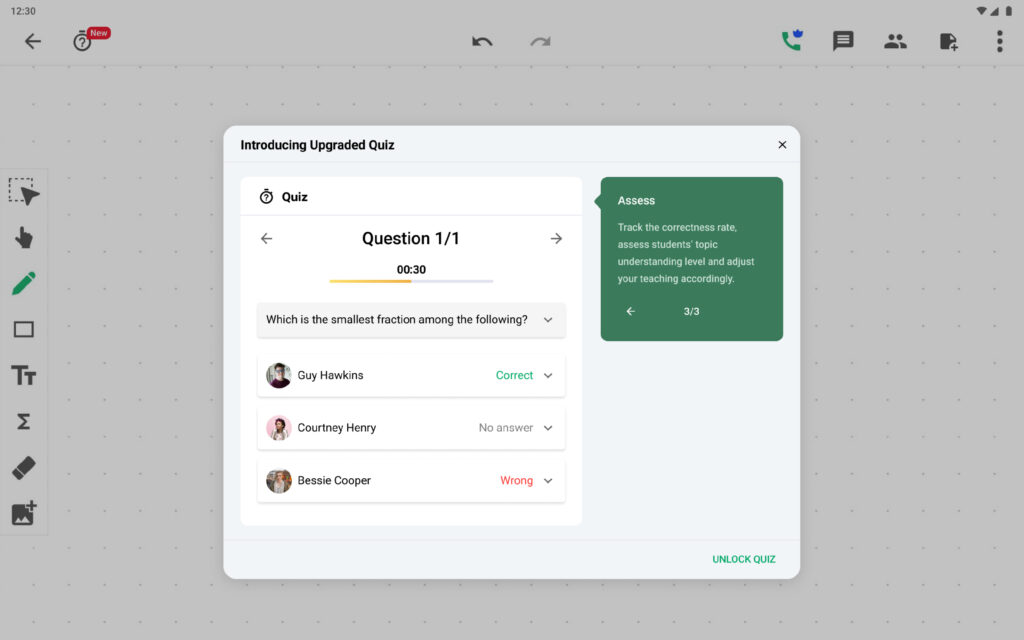 Last but not least, with LiveBoard, you can create animated video lessons, import images and documents to enhance your presentations, and draw and highlight anything you deem essential.
#2 MIRO Whiteboard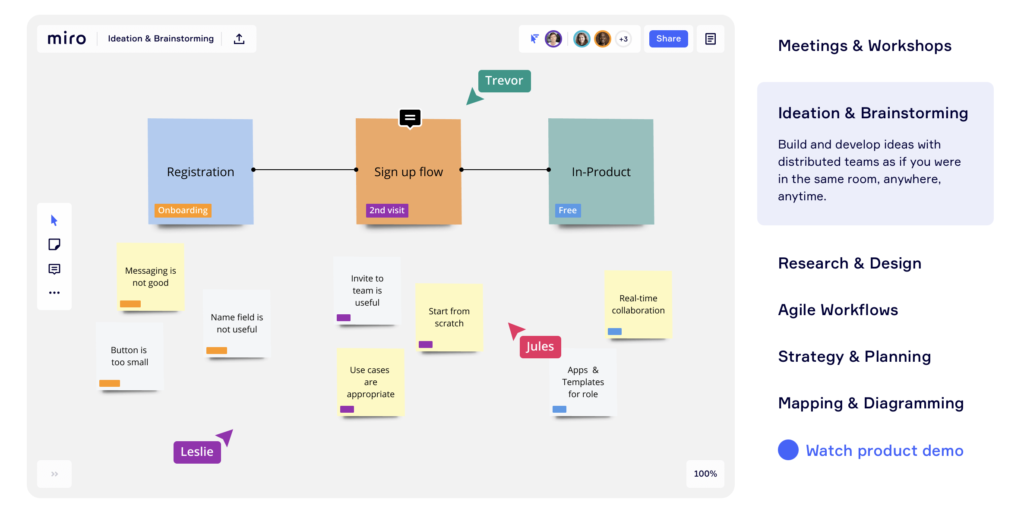 MIRO Whiteboard is a Whiteboard Fox alternative that contains various features that you might need for an online lesson, meeting, or class, such as sticky notes, shapes, text, drawing tools, etc. It offers a range of integrations with popular productivity tools such as Google Drive, Dropbox, and JIRA, allowing you to import and export files to and from the platform easily. The platform also supports real-time co-editing, meaning multiple users can simultaneously work on the same board. MIRO Whiteboard also contains a rich library of templates for different purposes such as marketing, product development, design thinking, etc.
#3 Explain Everything
Explain Everything is another Whiteboard Fox alternative that offers a wide range of online teaching and team collaboration features. The platform contains necessary tools for online lessons, such as a drawing tool, shapes, text, sticky notes, and so on. Explain Everything also offers a screen recorder feature to record your screen and voice simultaneously. This is great for creating video lessons or recording meetings and classes for later use. Lastly, it has a range of purpose-built templates to help streamline your classes and teamwork.
#4 ClassroomScreen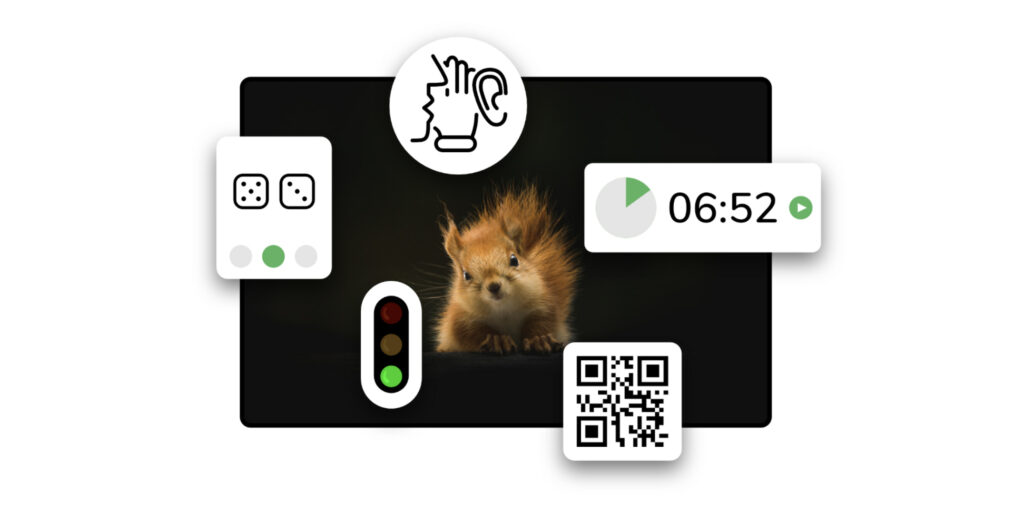 Classroomscreen is a great collaborative tool to manage your classroom with a breeze. With its built-in features, you can indicate when your students can interrupt the class and when they should be listening with full focus. You can set a timer for assigned tasks, which will give your students visual reminders. Additionally, you can conduct polls or use the random name picker to assess a randomly selected student's understanding of the class material. Lastly, you can use work symbols to inform your students on what conditions they may complete a given task.
#5 ConceptBoard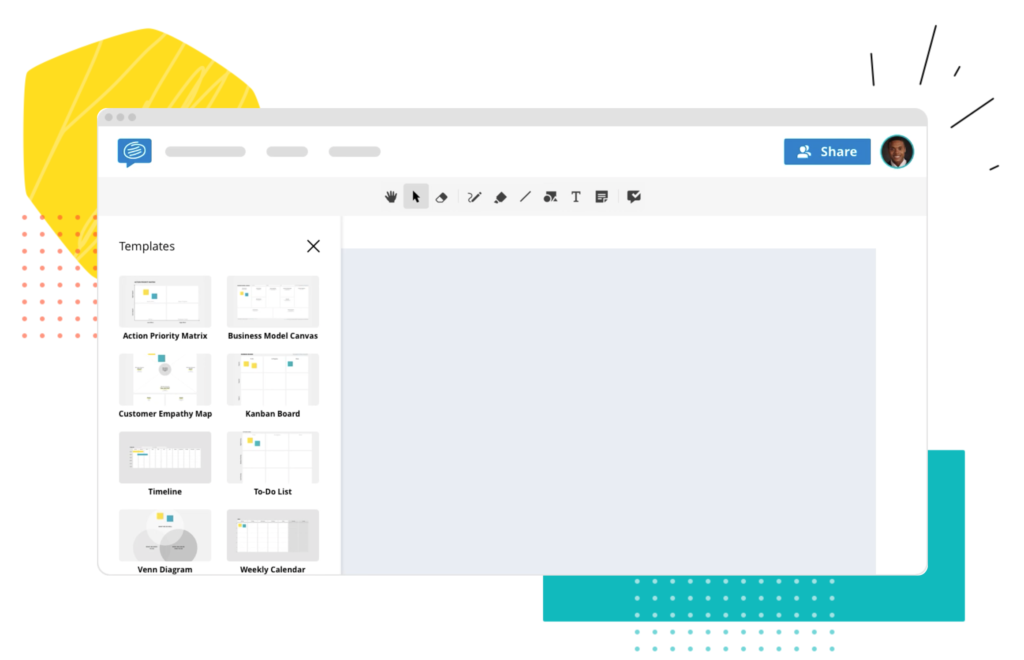 ConceptBoard is an excellent tool for collaboration, brainstorming, and presenting ideas. It also fits well with educational purposes. The platform gives you an infinite canvas where you can track the live cursors of your team members or students. It also allows integrations with Google Drive, Microsoft, Dropbox, Trello, and more. You can use visual files and documents in your work process to present your classes and ideas with much more effectiveness, as well as make video and audio conferences and screen share sessions.
#6 MURAL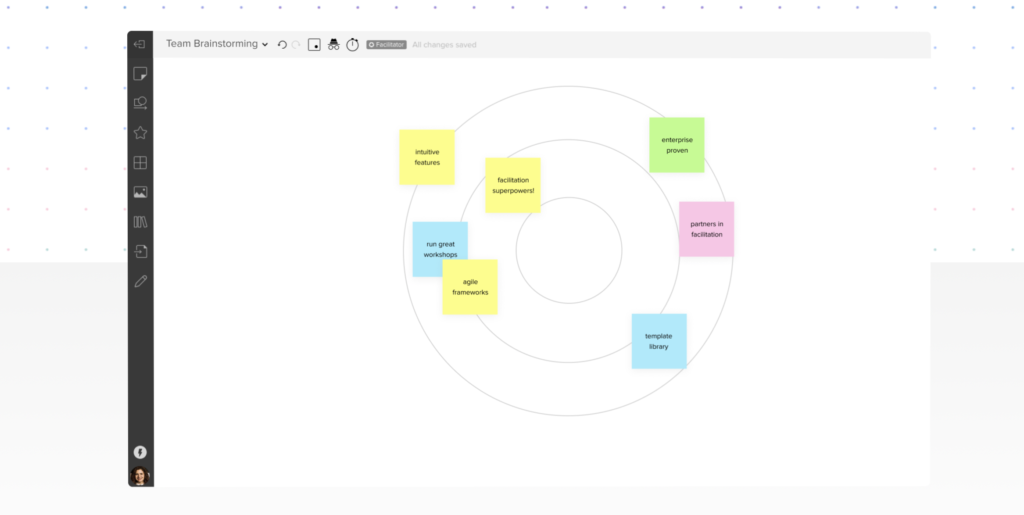 MURAL is rich with its wide variety of tools, such as sticky notes, shapes and connectors, text, drawing, and more. It can also facilitate your classes and meetings with a number of features. You can use a timer to help your team stay on schedule and on time with activities. The summon feature helps you attract everyone's attention to the topic of discussion on the board. Similarly, the super lock feature will keep everyone focused on the presenter's chosen objects. You can also streamline communication with comments, sharing, text chat, and impromptu voice calls within the platform.
#7 InVision Freehand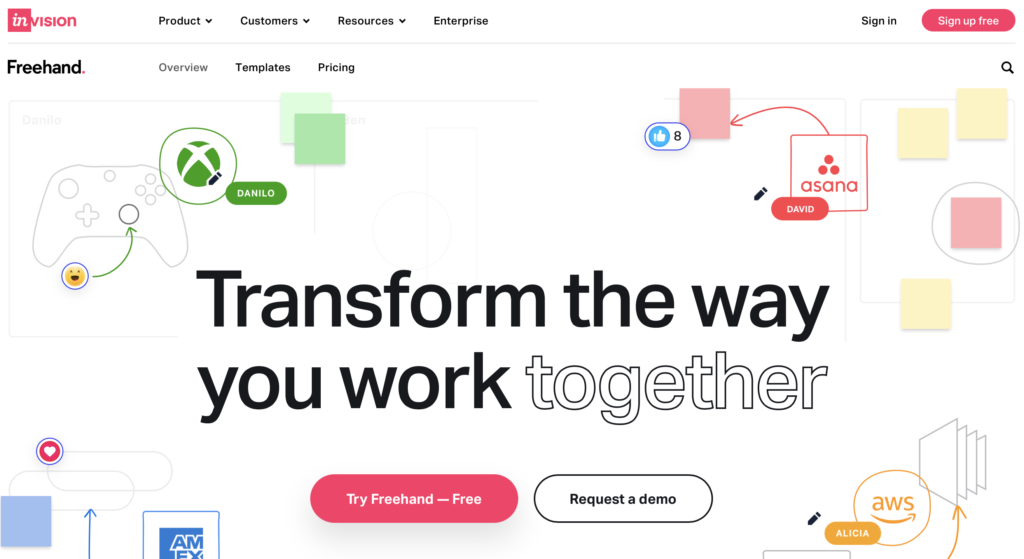 InVision Freehand is a Whiteboard Fox alternative that's great for design collaboration. With its help, you can quickly create wireframes and prototypes of your ideas. The platform contains a number of features to facilitate your work, such as a pen tool, shapes, text, images, and more. You can take advantage of real-time co-editing to work on the same board with your team simultaneously. InVision Freehand also offers a number of integrations, such as Dropbox, Google Drive, InVision, and so on.
#8 Ayoa Whiteboard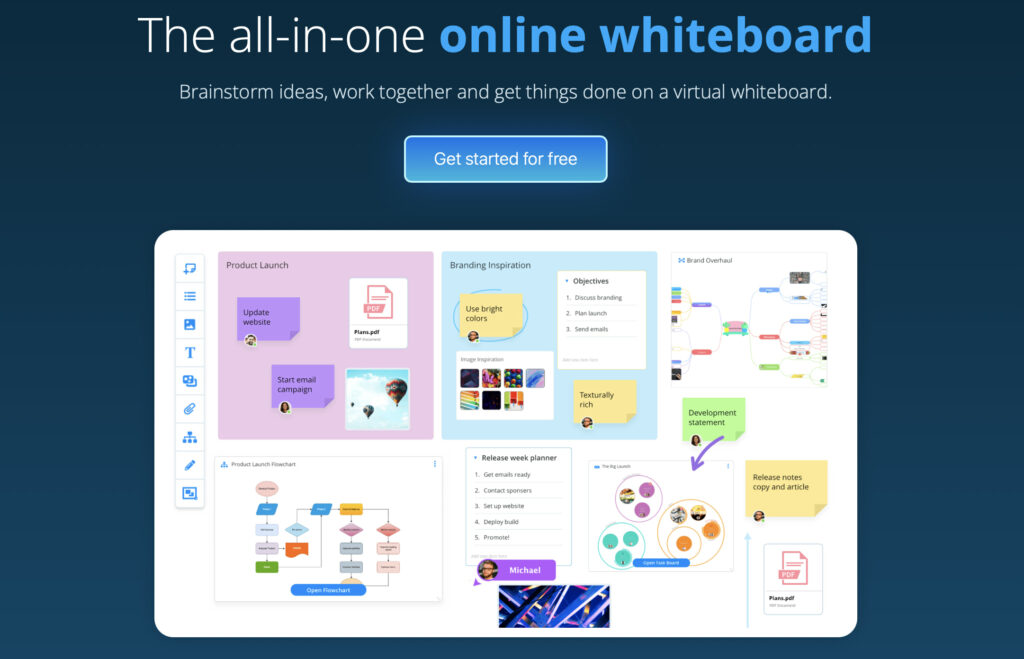 Ayoa Whiteboard is an all-in-one digital workspace suitable for both educators and business professionals. The platform comes with a wide range of features, such as mind mapping, brainstorming, team chat, etc. Its user interface is designed to be both intuitive and visually appealing. The platform contains an array of tools and features such as sticky notes, freehand drawings, attachments, sections, images, texts and shapes, flowcharts, lists, and so on.
#9 StormBoard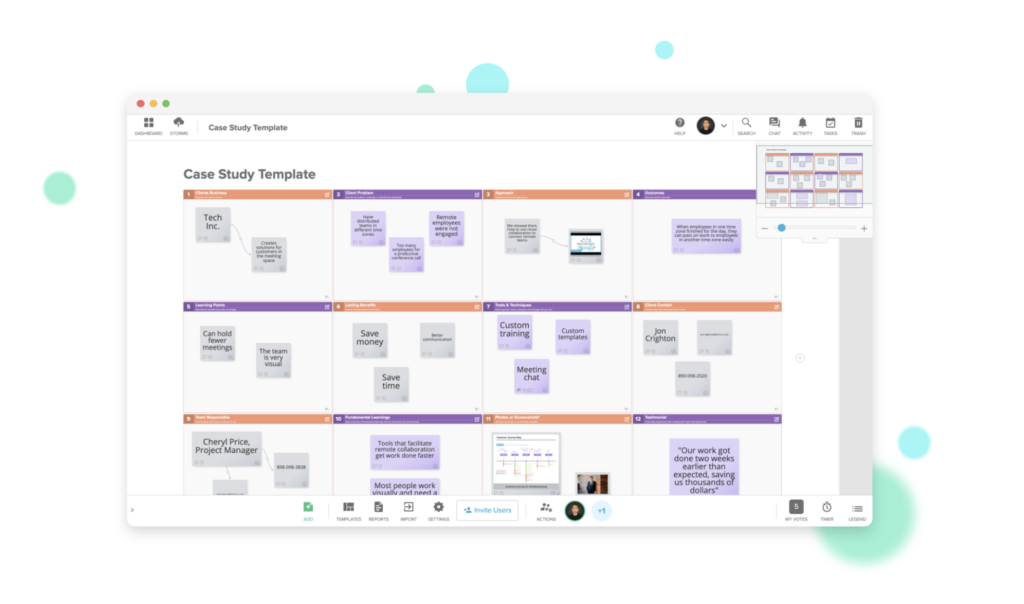 StormBoard is an online brainstorming and collaboration tool popular among students, educators, and businesses alike. It's a great Whiteboard Fox alternative as it offers a wide range of features and templates to make your work easier. With StormBoard, you can create an unlimited number of sections and pin them on a common infinite board. This way, you can easily organize your ideas and thoughts into different categories. You can also add notes, files, images, videos, and links to each section to make your presentation more informative and entertaining.
Conclusion
These are the top 9 Whiteboard Fox alternatives for online teaching and team collaboration. Each tool has its own unique set of features and integrations that suit a particular purpose. Choose the right tool for your needs and start teaching and collaborating effectively!